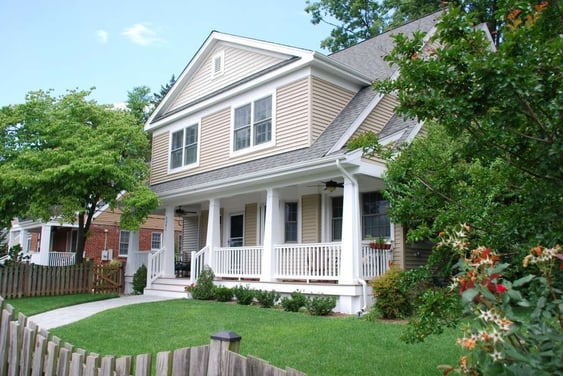 Mortgage refinances hit new highs following the 'Brexit' earlier this month. According to this Yahoo Finance article, mortgage refinances surged to 11%-- the highest level in three years. "Mortgage rates dropped again last week to their lowest level in more than 3 years, as investors continued to seek safety in US assets given the global turbulence following the Brexit vote."
So what does this mean for Northern Virginia homeowners? Now is the time to remodel your home.
The Best Interest Rates for Remodeling
Because interest rates are coming down, refinancing with the lower rates can allow you to take money out to remodel without dramatically increasing your monthly payment. Homeowners are looking to refinance to save money on their monthly payment, and rather than looking to buy a new home, many are taking advantage of the interest rates to invest in their own home. These homeowners are looking to strike while the iron is hot and get more bang for their buck.
A Promising Climate for Renovation
One of the main benefits of acting on these low interest rates to refinance is the appeal of keeping those monthly payments low. Borrowing money to renovate a home with these interest rates means more money into savings for many families in Northern Virginia. Why not take advantage of this and use that extra cash towards investing in your home? These current rates are the lowest rates in 3 years, so there's no surprise that many Americans are looking to renovate their home in the current climate.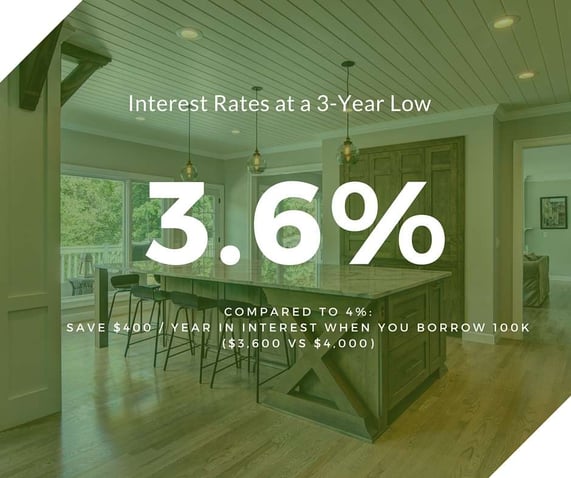 Remodeling Payment Options by MOSS
Once you've realized that now is the time to take advantage of these interest rates, there are many options available to pay for your remodel.
Credit Card
Cash or Check
Construction Loan
Home Equity Line
MOSS Proprietary Financing Option (Up to $45,000)
Read more in-depth about all of your remodeling payment options.
The Take-Away
If you have been thinking about up-sizing your home but don't want to leave your neighborhood or local friends and family, there are many ways to improve your existing home. Whether it is a kitchen bump-out addition or remodeling your small master bathroom, now is the time to look for ways to improve your home. Find a general contractor you can trust like Moss Building and Design in Northern Virginia to capitalize on the current climate and take that first step towards your dream home.
More Resources
Mortgage refinances surge 11%, as rates drop to three-year low by Yahoo Finance
Mortgage rates are up again but remain below norms by the Washington Post
Should we be worried about record low interest rates? by Forbes