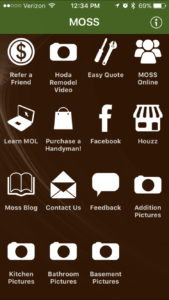 Refer Three Friends and Receive a Free Handyman What do the following phrases have in common?
Read More
Read the full article →

Last week MOSS was voted second in the Small Business Category for the Top Workplaces in DC. We are celebrating this achievement by offering an enhanced referral program! See what CEO Jason Hampel had to say about MOSS winning Top Workplaces in DC.
Read More
Read the full article →
Moss Building & Design and Moss Home Services Announces Two New Referral Programs for Customers It's a brand new year and that means new and exciting things will be coming from MOSS! To start the year off right we're launching two new referral programs as our way of saying thank you to our customers for their referrals. We know that a referral from you is a symbol of trust and that is something that means a lot to our MOSS family.
Read More
Read the full article →