Awards & Affiliations
At MOSS, we know that our customers' opinions and the professional company we keep says more about us than we ever could.
Awards:
MOSS is very proud of the recognition we have received from prestigious organizations within the industry, however, we are most proud of the awards we have received from our community of customers, such as the Angie's List Super Service Award. Our 70% customer referral rate has always indicated that we're doing the right things, but these awards take that validation to a new level: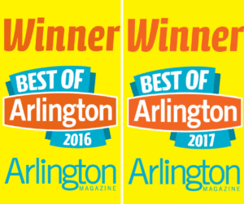 Voted Best Remodeler and Best Handyman by the Readers of Arlington Magazine
In their 2017 'Best Of' issue, MOSS was voted The Best Handyman 2017 by the readers of Arlington Magazine. Moss Building and Design is also the reigning Best Remodeler since 2016. You can see the 'Best Remodeler' spread on their website here.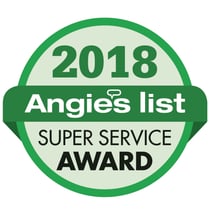 2010, 2011, 2012, 2013, 2014, 2015, 2016, 2017, 2018 Angie's List Super Service Award– Moss Building & Design proudly accepts the Angie's List Super Service Award for the seventh year in a row. The top 5% of companies on Angie's list receive this distinction, which requires maintaining an "A" rating overall, receiving a minimum number of reports and responding to any complaints posted.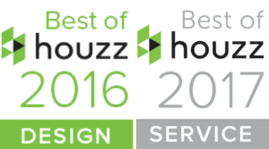 2012, 2013, 2014, 2015, 2016, 2017 Best of Houzz Awards– This is MOSS' sixth consecutive year receiving these awards. The Best of Houzz Award is given to companies on Houzz that have achieved superior customer satisfaction and design.

2015 Best Kitchen Remodeler and Best Handyman– Each year the readers of Northern Virginia Magazine vote for the best of the best. MOSS is honored to be among those who you voted to win this award.

2014 Best Remodeler of Northern Virginia– Each year the readers of Northern Virginia Magazine vote for the best of the best. MOSS is honored to be among those who you voted to win this award. We are proud to be Northern Virginia Magazine's Best Remodeler 2014!
Best Contractor 2014 & 2015 Virginia Living Magazine– MOSS has been voted by the readers of Virginia Living Magazine as a winner in the remodeling category.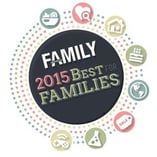 2015 & 2017 Best for Families by Washington Family Magazine
MOSS was voted best for families in Best General Repairs/Handyman by Washington Family Magazine in 2017 and Remodeling, Basement Refinishing, and General Repairs in 2015.

2010 CotY Award Winner and 2012 CotY Award Winner – the CotY awards recognizes the best of the best in remodeling for the Washington Metro area. MOSS won for a basement remodeling project in Broadlands.

A+ rating by the Better Business Bureau (BBB). This is the highest rating based on how long the company has been operating, a record free from any complaints filed with the BBB, and sufficient background information on the organization.

Master Design Awards 2010 for finished basement. The Master Design Awards recognize the best in residential remodeling.
Associations & Certifications:
Our association memberships ensure that we are always learning and growing by staying on top of the latest information about the home improvement industry:

NARI – The National Association of Remodeling Industry requires its members to adhere to a strict code of ethics and standards of practice. It also certifies skills in specialty areas, including Green Professional Professional, which MOSS earned in response to customer interest.

NVBIA – The Northern Virginia Building Association provides extensive educational programs designed to help members achieve certifications and knowledge within the remodeling industry.

As an EPA Lead-Safe Certified Firm, we demonstrate that the safety of our clients and the environment is always a priority at MOSS.

National Kitchen & Bath Association promotes professionalism in the kitchen and bath industry and educates the public on the role & value of working with a qualified professional.