Northern VA Contractor Gives Tips on Home Organization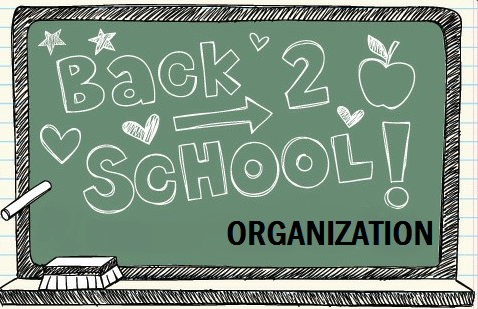 It's almost that time again. Sharpen the pencils, the tools of last year's homework, and buy the crayons to replace the small stubs left from last year's doodles and prized family drawings—school's almost here.
And though your job as a parent is to make sure the transition from summer to the school year is smooth sailing with the right backpack and the locker supplies that will make every other kid on the school block jealous, there are also things you can do at home to make sure this school year is organized for your family and home.
First ask yourself: What are usually the systems of organization that breakdown through the year? They might include:
a place for backpacks and lunchboxes when kids get home from school
area for school-related parent information
a go-to place for coats and rain jackets for the colder months
a homework spot
One answer to some of these needs is a mudroom.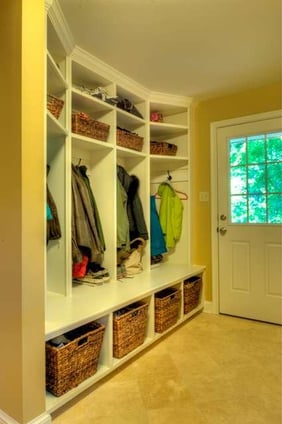 A mudroom allows the perfect space for kids to store clothing that will be required for the winter months without tracking soggy jackets or wet boots further into the house. As well, it is the perfect space that can house a backpack. The mudroom seen above was part of a larger addition in Oakton, VA which helped shape the entryway into organization.
You can also create a space in the mudroom to keep papers and general mail. With this trick, you can say goodbye to lost papers with this visual reminder to be organized.
But there are other alternatives if you do not have a mudroom ready to go. Create defined spaces for mail by hanging boxes or floating shelves and extra organization and storage can come in the form of bins and hooks.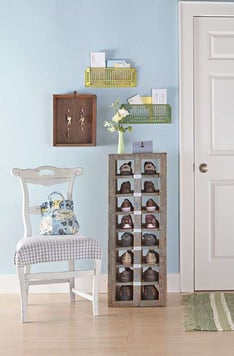 Creating Home Organization in your Northern VA Kitchen
Stay on top of those permission slips and recital reminders by creating a small nook for paperwork. This might be a corner you take advantage of or some empty countertop space that is never used.
In this Great Falls, VA kitchen remodel seen below, the homeowners took advantage of this space in an organized and stylish way.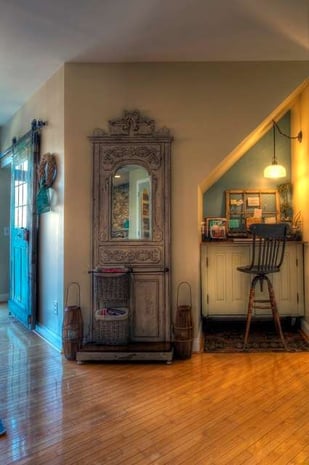 Although an unusual shape, this small nook packs a big punch of utility, now, with decorative personality that adds to the kitchen's style and function.
Another example is the kitchen seen below in Centreville, VA. This countertop space might be otherwise unused, but it is the perfect space for mail or family-related documents.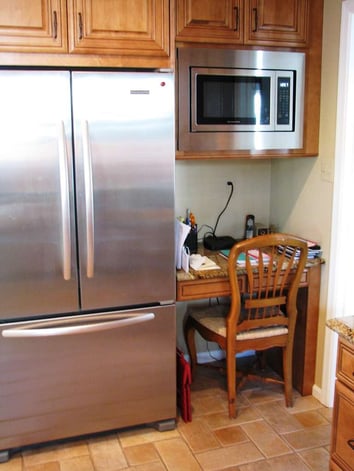 You can also integrate mail slots in an unused place in the kitchen so that every family member can keep track of their papers. For younger children, this can be a great lesson in organization and personal space. Older children will benefit from an added sense of accountability and peace of mind if their papers don't get lost on the way home from school or in their rooms.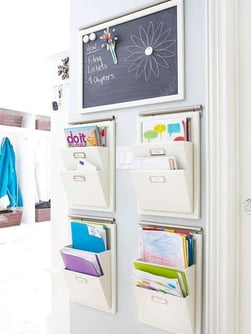 By creating a defined kitchen space for documents, you may also inadvertently create the perfect area for homework. Especially with younger children, you want to keep the homework space in a place where you can monitor their progress, offer help, or interact while you prepare dinner.
Basement Ideas for Home Organization
Your basement can also be a location to create a homework spot. For older kids, this might make more sense if this is their go-to place when they get home from school or they need a quieter place to do homework.
Here you can take advantage of the space under the stairs and or make a multi-purpose desk.
Ultimately, when it comes to picking out homework spots, it depends on the age of the child as well as the personal study habits you see developing.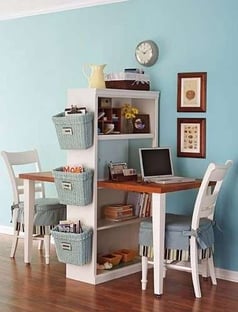 The advantages to being organized before school is that it allows you to enjoy the last days of summer without a wave of panic as summer kicks you into fall.
Having a clear plan into the school year will not only keep you on target but, for your children, it will alleviate the stress that might come from wondering where they left that textbook or what happened to their lunchbox.
Home Improvement with Northern VA's Top Remodeler
It is a great time of year to think about those things on your "honey-do" list with the kids heading back to school. Moss is here to help.
Call us at 703-961-7707 or email us at Sales@MossBuildingandDesign.com to go over your remodeling ideas or to have a handyman come to your house to take care of your home improvement.
We also offer a $499 handyman deal on Angie's List for 8 hours of handyman services! With this deal, you will be one step closer to getting your home improvement checked off your list this fall.
Photo Credit:
http://www.savvysugar.com/Mail-Organization-Ideas-30480790#photo-30480798
http://www.bystephanielynn.com/2011/02/entryway-mudroom-inspiration-ideas-coat-closets-diy-built-ins-benches-shelves-and-storage-solutions.html
Better Homes & Gardens