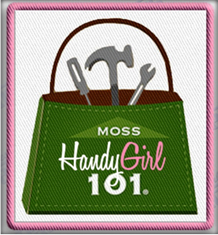 Northern VA Contractor Brings HandyGirl 101 to Arlington, VA

by Pam Kopiak (PKopiak@MossBuildingandDesign.com)
Have you ever wished you and your daughter could do something constructive together? Something a little more substantive than shopping or getting your nails done together? Don't get me wrong -- I love me a good pedicure and some shopping time with my daughter, but I really enjoy finding some of the other options out there too. If this resonates with you, well, look no further. Moss Building and Design is bringing their HandyGirl 101 program to the Arlington community and if you haven't heard about it yet, you should check it out (www.mossbuildinganddesign.com).
Last week, we had the pleasure of working with MONA (Mothers of North Arlington), who hosted our first HandyGirl 101 event in Arlington. Each of the girls (and several moms) at the workshop completed a tiling project, and while they might have gotten a little messy, they seemed to really enjoy themselves. The girls left with a patch (suitable for Girl Scout uniforms or trading), a souvenir construction hat and a set of skills learned from completing the project. One mom even left with a $250 gift certificate!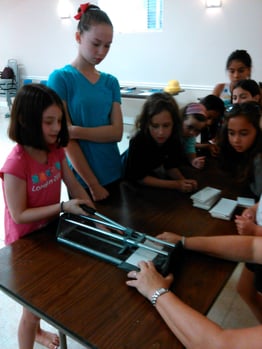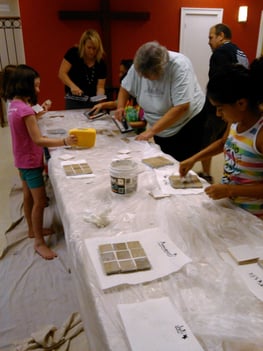 If this seems like something you might be interested in, or if your Girl Scout Troop, church group or any other group would like to host, feel free to contact me to set up a workshop.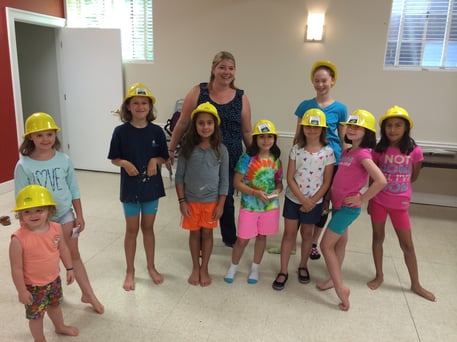 If you have questions regarding your home improvements in Northern Virginia, call the experts at Moss Home Services. From interior to exterior projects, Moss can help! Call us at 703.961.7707 or email Sales@MossBuildingandDesign.com.
Contact me at PKopiak@MossBuildingandDesign.com if you would like to schedule a HandyMOM101 or HandyGirl 101 workshop in Arlington!