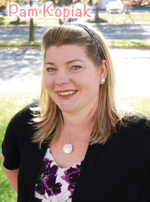 By Pam Kopiak (pkopiak@mossbuildinganddesign.com)
Fun fact about me: I actually LOVE the library. I am an avid reader (or used to be before the kids sucked away all my energy) and think the public library is an awesome space! So many books, magazines, DVD's, books on cd, audiobooks…. I could go on and on. And I always like that it is such a peaceful place. That's why you wouldn't necessarily think the library in Arlington and a HandyMOM 101 workshop would go hand in hand. That's where you would be wrong! Last month, MOSS participated in a three part HandyMOM101 series featuring Patch It, Tile It and Caulk It, DIY workshops put on by MOSS professionals to empower homeowners to tackle their own home improvement projects.
Arlington Central Library Hosts HandyMOM101 DIY Workshop
Libraries are a great place to learn, (as well as a place to connect to free Wi-Fi) and there is a wealth of knowledge within the library's offerings and that extends to more than just the written materials offered there. Arlington Central Library has an amazing catalog of events they offer to the community; from 'Mad Science' workshops, language classes, garden talks (they even have a tool lending library!) to learning yoga. It's astounding what you can learn! MOSS wanted to add to that ever-growing list with our super popular HandyMOM101 workshops.
As part of the Maker and Crafting offerings through Arlington Central Library, we were able to present three of our most popular topics: Patch It, Tile It and Caulk It to Arlington homeowners. What better way to get engaged in the Arlington community all while staying cool in a well air conditioned space?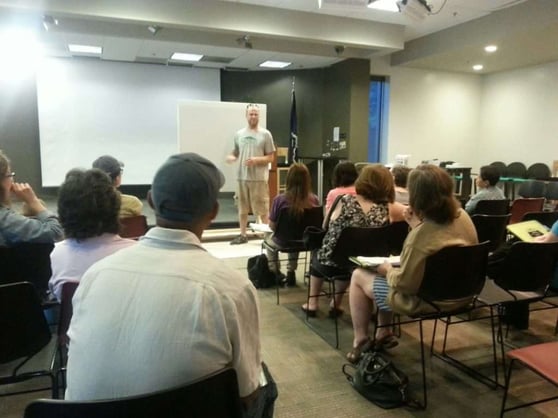 DIY Workshop: Get Hands-On!
As with all of our HandyMOM 101 workshops, we really encourage everyone to get involved. We like people to ask questions and invite participants to come up and try a hand at the project themselves. We had quite a few ladies try out the caulking gun at our Caulk It workshop and what fun that was! At the end of the workshops, we held a drawing for a $250 gift certificate towards Moss Home Services. See all the lucky winners below!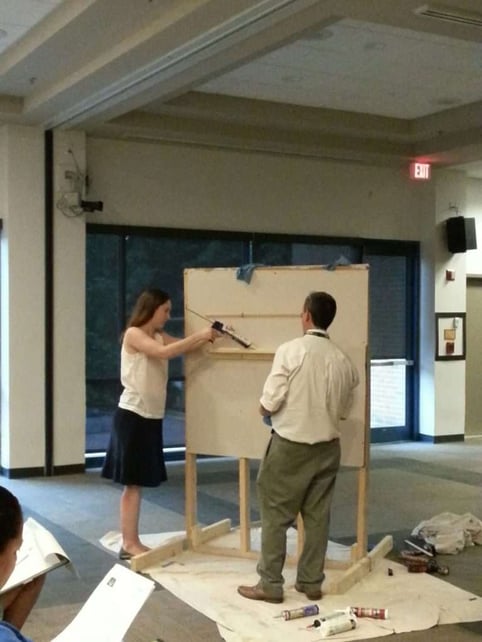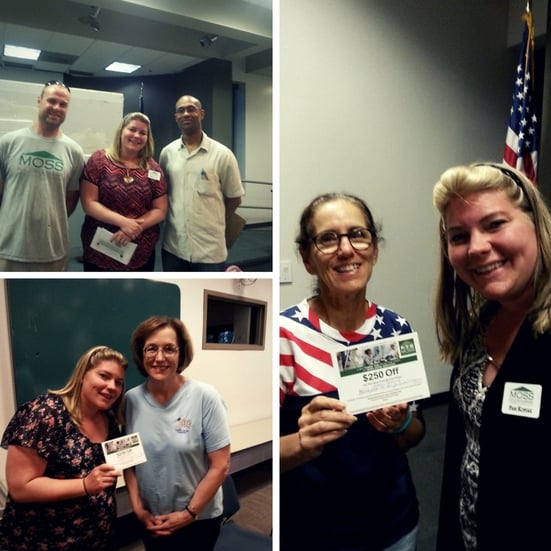 I encourage you to check out the offerings at your local Northern Virginia library. Arlington Central Library's events can be found here. If you would like to host a HandyMOM101 workshop get in touch with MOSS' Community Relations team at Community@MossBuildingandDesign.com. If you'd like to discuss your remodeling plans or have general questions about MOSS, you can call 703.961.7707 or email Sales@MossBuildingandDesign.com.