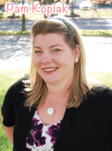 By Pam Kopiak (PKopiak@mossbuildinganddesign.com)
Winter Decorations
It's that time of the year again. The holiday music was held at bay as long as possible and now that Thanksgiving is over, it's time to get those decorations out and get to work. What to start with? Some lights in the yard and on the house? Some new decorations for the living room? Maybe even a new (updated) element to a space you already have? There's room for it all!
Light Up The House
Now I am not talking about doing things the Clark Griswold way and covering up the entire house. BUT, if that's the way you prefer, then go ahead. There are television shows out there about just that sort of thing (I actually watch them). The Great Christmas Light Fight on ABC anyone?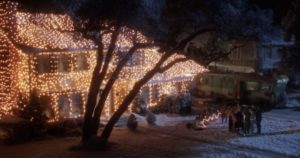 Or maybe something a little more tame - say in the way of the classic lights on the house in Home Alone? There is no wrong way to light up the season!
If you have not heard the names, Joanna and Chip Gaines, then you have obviously not been watching enough HGTV. They are huge right now! And they even have their own shop- Magnolia Market. Their shop sells their goods and lets just say, their business is booming. If you're in the market for holiday presents or home accessories, this is the place for you! Just take a look at this adorable wall decor.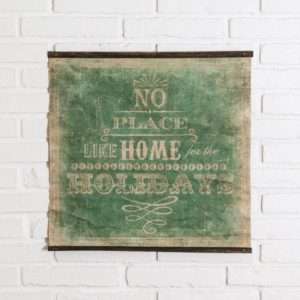 You can definitely find similar products closer to home too. I was VERY happy when the new Ballard Designs store opened up in Tyson's Corner Mall just a few months back. I mean who doesn't need a Spruce Alphabet Wreath this season? I do have a few returns to make at the mall soon...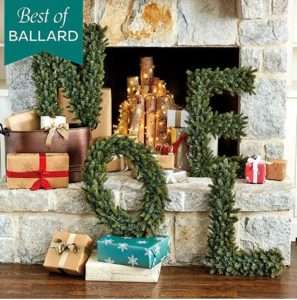 Decorate The Fireplace
Maybe you buy that Spruce Alphabet Wreath and decorate your mantle with it. Sitting by the fire is a quintessential holiday activity. If you don't have a fireplace, now is the time to get on that so that you don't miss ANOTHER year. This MOSS customer in Oakton showcases a wonderful mantle. If you're looking for more fireplace inspiration, check out our blog post on all of the different styles.

Best Northern VA Contractor
If you are thinking of a home remodel and have any special needs that you need to have addressed, the professionals at MOSS are here to help. If you have general questions, call MOSS at 703.961.7707 or email Sales@MossBuildingandDesign.com. Moss Building & Design was voted Best Remodeler in Arlington Magazine's Best of Arlington 2016!