Because power tools are fun!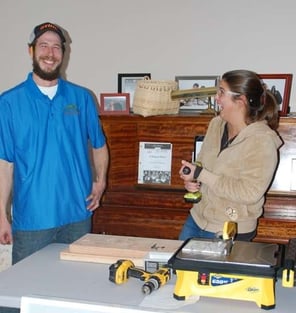 By – Jeannine Miller (JMiller@MossBuildingandDesign.com)
Rolling out new workshops is so exciting! Not only do we get to offer something fresh to the community, but a new home improvement workshop also has a way of energizing the offerings we already have in our pocket. This is just what has happened with our most recent installment in the HandyMOM 101 workshop series…Power It.
In the Power It workshop, Northern Virginia women will learn the ins and outs of using power tools for their home improvement needs. Do you want to learn how to properly hang heavy pictures, mirrors and curtain rods? The Power Drill/Driver workshop will get you on your way. How about adding architectural interest to your home with new crown moulding and trim? We can teach you how to make that happen in our Miter Saw workshop.
To bring a good concept into reality, a trial run was necessary in order to work out any kinks before presenting this workshop to the public. Friend of Moss, Elizabeth Huang and a group of her lovely friends agreed to be our guinea pigs and let us try out a few ideas. These women were such good sports as they gathered in Elizabeth's garage on a freezing cold January night and let Moss' Andrew Mallon teach them how to use the power tools we were considering for the Power It workshop.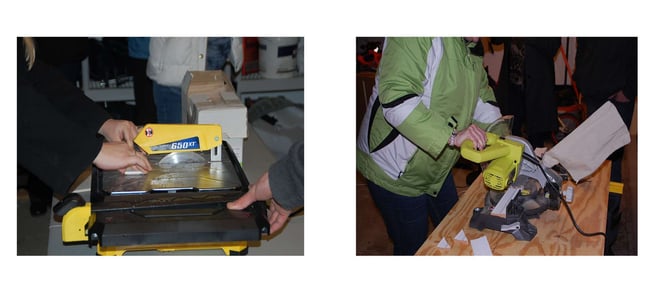 Thanks to these ladies, we were all ready when it came time to officially roll out the new HandyMOM 101 Power It workshop on the Home Improvement Stage at the Home + Remodeling Show.
The workshop was well-received and the audience seemed to thoroughly enjoy the entertaining presentation and mad skillz of Moss' Damon Cruz.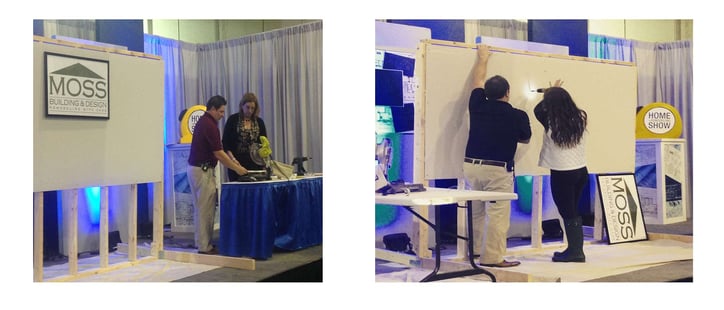 Everyone is a winner at our HandyMOM 101 workshops. In addition to learning DIY skills, each attendee receives a $50 gift certificate to Moss Home Services and one lucky winner receives a FREE Handyman For A Day!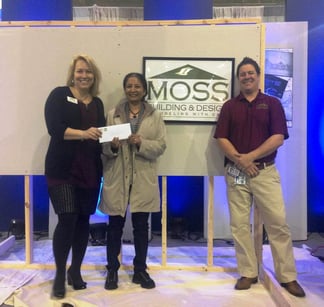 If you are interested in hosting a HandyMOM 101 workshop in 2015, please email Community@MossBuildingAndDesign.com. We present to groups throughout Northern Virginia including moms' groups, alumni associations, HOAs and more. We look forward to hearing from you!
And now a word from my sponsor: If you're in the market for some home remodeling, call the experts at Moss Building & Design. We will consult with you and help you explore the many possibilities for updating your home. Call 703-961-7707 to schedule an appointment for a free estimate.
In addition to blogging about all things home and family-related, Jeannine Miller manages Moss Building & Design's Community Relations Department, which includes the popular HandyMOM 101 and HandyGirl 101 workshop programs.