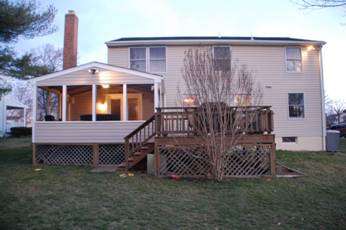 By – Jenn Zschunke (JZschunke@MossBuildingandDesign.com)
Recently, my family and I decided to host a large gathering at our home. We have a pretty nice sized backyard so we thought it would be the perfect space for our guests to mingle and play yard games. However, we realized that the sun sets early in the month of April. It seemed like a great reason to have MOSS, Northern Virginia's top handyman, come out to install floodlights to make our backyard (and driveway/front yard for our kids to play basketball!) easier to navigate at dusk and throughout the evening.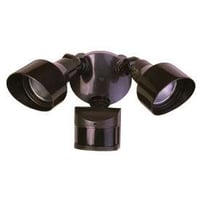 The MOSS electrician came out to take a look at our home and discuss the best placement of our three floodlights. He also explained how he would install the floodlights to cause the least amount of damage to our drywall as well as where he would place the switches so we could have easy access to the lights. After the estimate was given to us, we proceeded with the project.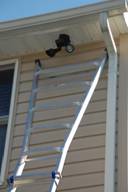 A project such as this allows MOSS clients the freedom, should they choose, to pick out their own materials – in this case, my husband and I went to Lowe's and chose the floodlights based on our personal aesthetics. We were given parameters of what to purchase and then we passed the details along to MOSS who was able to bring other necessary installation materials with them the day of installation.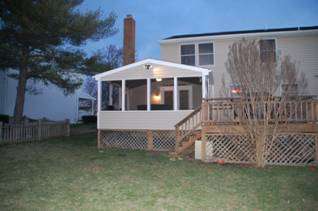 On the project date, MOSS electrician and his assistant arrived at the appointment time and worked all day long to ensure the floodlights were installed perfectly. At the end of the day, the electrician discussed with me some useful information and how to work the lights.
Unfortunately for us, the day of our event there were thunderstorms! But in the long run, the floodlights are a wonderful addition to our front and back yards – our kids can play later in the evening and we can spend more time outside this summer with them.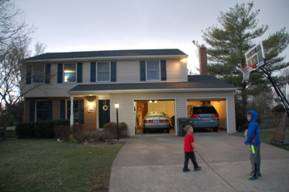 If you have a home project that you've been thinking about, contact MOSS, Northern Virginia's handyman service, to discuss your home improvement ideas!
Jenn Zschunke is a part of the Community Relations department. She plans HandyMom 101 workshop programs for Moss and coordinates philanthropic activities in her local community.
Photo Credit:
Floodlights: Lowe's