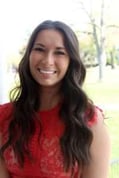 By: Leora Kahn (LKahn@MossBuildingandDesign.com)
Is Matthew Going to Make an Appearance?
No, no, not Matt LeBlanc.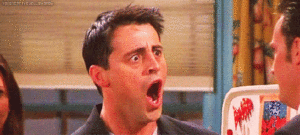 And sadly no, not Matt Perry either.
While the weather forecast is always changing, it doesn't look like Hurricane Matthew will be making it's way to Northern Virginia after all. There is also the possibility that this won't be our last Hurricane threat this season. Here are some home tips from the Matts and your friends at MOSS to keep in mind during the hurricane season.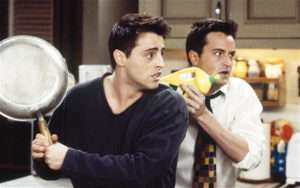 How to Prepare the Inside of your Home for a Hurricane
Adhere to these tips to ensure your safety during a hurricane:
Make sure you have enough extension cords to run from the generator to any appliances you'll need.
Have a flashlight near by along with some extra batteries.
Buy a battery-powered or hand-crank radio.
Have a first-aid kit in the house fully stocked along with any medications or medical items your family may need.
Have a few phone chargers in the house.
Have enough sleeping bags, pillows, and warm blankets for everybody!
Make sure you have some sort of non-electronic entertainment for the kids.
And most importantly, have plenty of non-perishable food and drink for the whole family!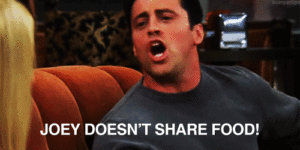 How to Prepare the Exterior of your Home for a Hurricane
Now that you know what precautions to take inside your home, let's talk about the outside. The exterior of your home will most likely take the hit the hardest should a hurricane make it's way to Northern Virginia. Did you know that MOSS does roofing, siding, windows and doors? That's right, we can help you in the case of a weather emergency!
There are a few common issues that tend to arise from tropical storms and hurricanes. Here are some preventative measures you can take to prevent damage:
Leaks from consistent rain. This can affect your roof, siding, windows, doors, and flashing. This can be prevented by applying sealant or replacing loose or deteriorated materials. The usual culprits are aluminum ridge vents, soil pipe flashings, siding J-channel leaks, chimney flashing leaks, skylight leaks, missing roofing shingles, and exposed nail heads. Most of these can be prevented with periodic maintenance that we offer, as a preventative solution. NEVER go on your roof for any reason during a storm. Call a professional.
Wind damage. This can result in missing siding, aluminum wrapping, and downspouts.
Damage from loose items. You are officially advised to remove and/or secure loose items from around your house. For example patio furniture, grills, potted plants, kids toys, gardening tools, and anything else that would become a projectile during high wind situations.
Power outages. Find a backup generator for future power outages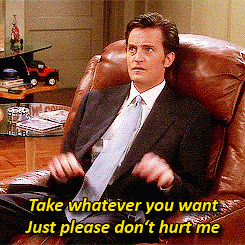 The Calm After the Storm
So now that you are properly informed, make sure you take these precautions! If you have any questions or concerns, be sure to call our 24/7 emergency line at (703)-688-2301. We will have it running along with extra staff to monitor your calls! Be sure to visit this website for more tips on evacuation, protection, and risk management.
Should you find your house damaged after the storm, we are equipped to handle all of your home improvement needs. We specialize in roofing, structure, siding, windows, doors and more! Contact the experts at Moss Home Services at 703-961-7707 for a free estimate and to learn more about our services.