There were lots of them in my garage last month!

By Jeannine Miller (JMiller@MossBuildingandDesign.com)
I am so excited to announce our new program, HandyGirl 101. These workshops are a spinoff of the popular HandyMOM 101 workshop series and have been created especially for girls in Northern Virginia interested in learning DIY skills. Presented by the professionals at Moss, this free program is part of our commitment to giving back to the community in which we work.
We had a trial run last month and it was a big bunch of fun! HandyGirl Hostess Ava wanted to learn how to tile, so we decided to make trivets using all the techniques you would use when tiling a backsplash or floor in your home.
As part of the prep, Ava used her math skills to determine how many glass tiles she would need for the number of trivets being made.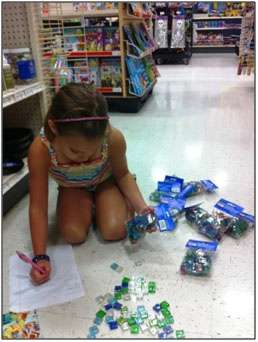 Then she invited lots of friends and their moms so they could all learn together. The grown-ups did the tile cutting and the girls created adorable trivets for use at home.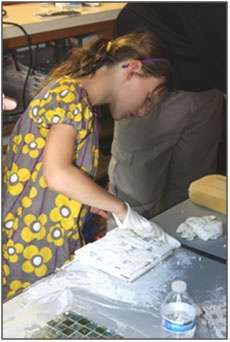 Everyone earned a patch suitable for Girl Scout uniforms or trading. As a thank you for accompanying her daughter, each mom received a $50 coupon from Moss Home Services and one mom, Emilie DiLeonardo, even won a FREE Handyman For A Day!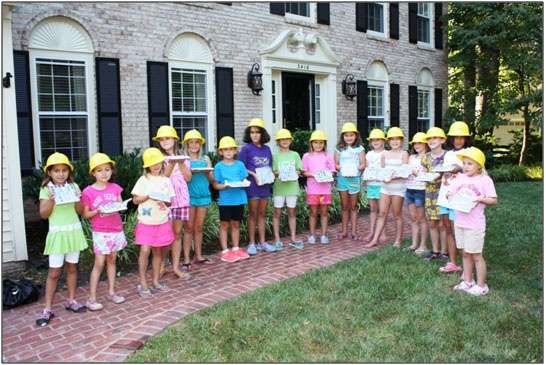 If you know a group of young ladies who would enjoy learning DIY skills, give me a call. I am developing programs for all ages and would love to hear from you!
In addition to blogging about all things home and family-related, Jeannine Miller manages Moss Building & Design's HandyMOM 101 workshop program and coordinates Moss' philanthropic efforts in the community.