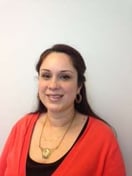 by Zaiba Hasan (ZHasan@MossBuildingandDesign.com)
"It takes a village" is something we say sometimes without thinking or even understanding the true meaning behind this particular phrase. While we are no longer getting eaten by wooly creatures and have stopped living in caves, stresses are still very real and studies have shown that we don't necessarily have the village surrounding us like our past cave cousins. Social scientists have determined that present day people are having a harder time finding their connection and in turn finding their village. Which is why I feel especially blessed to have found my village in McLean!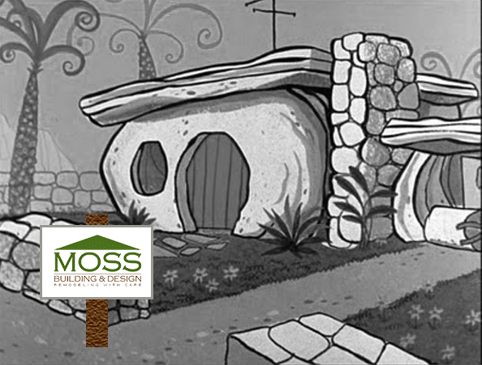 After leaving my entire family in my beloved Chicago (woot woot go Chi-Town) twelve years ago, I made the move to Virginia. I was a young mom, who had no idea what I was doing having left the only home I had ever known. Needless to say I fully admit I was lonely and those beginning days of parenting were exceptionally difficult. Fast forward twelve years I have found an amazing group of ladies here in McLean. I have surrounded myself with women who help with car pool, drop-offs and pick-ups, laughter, being my accountability partners, babysitting, play-dates, and most importantly being the occasional shoulder to cry on. So once or twice a year I love to gather all these women from my many walks of life and just go back to the basics. Sit, drink, eat, and chat the night away. We like to take a brief respite in all of our crazy hectic lives (baseball season anyone?) and simply enjoy a fun-filled evening of female togetherness a.k.a "Girls Night In". We have over the course of years, multiple babies, school events, and a gazillion tournaments have developed our own village.
My fellow Community Relations member Pam Kopiak enjoying Girls Night In!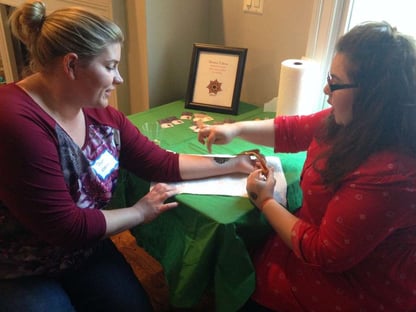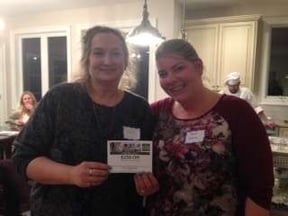 One of the main things that attracted me to MOSS was their focus on female empowerment and community building. On some levels they are literally trying to build their own village one house, one customer at a time. They do this by sponsoring many different organizations in our local McLean community (McLean Little League, Franklin Sherman Elementary Fair, Chesterbrook United Methodist Preschool Auction, St. James Academy Gala, just to name a few). MOSS provides educational workshops that equip young girls with necessary life skills through their HandyGirl Workshops. MOSS also offers cool informative Girls Night In opportunities with their Handy Mom 101 workshop; where they literally bring the fun to your door step! It's not everyday that you can work for a company that actually helps not only maintain your village but build it.
Until Next Time,
Z