By: Zaiba Hasan (ZHasan@MossBuildingandDesign.com)
Create the Kitchen Addition of Your Dreams
Close your eyes and imagine this scene. The fireplace is crackling, children are bustling and joyously laughing, smells of Turkey roasting and apple pie baking. These are the delights of the holiday season and they are slowly coming upon us. Now open your eyes….children are running amok, the Turkey is burnt and you spilled the gravy on your mother-in-law because there really are too many "cooks in the kitchen." This is the reality of cooking the holiday meal in your kitchen that is WAY too small for your family's needs. The great news is with Moss Building & Design, Northern Virginia's most trusted kitchen remodeler, we have a multitude of affordable renovation options that will not only visually create space but also physically add space without breaking the bank!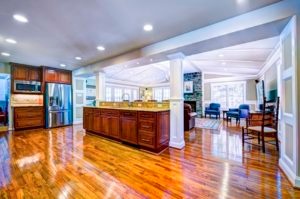 Turn Your Kitchen Into a Living Space
If you aren't ready to commit to a total kitchen renovation here are some quick things our Handymen can help you with to create the illusion of space.
Exchanging your solid cabinet doors with glass ones not only adds a new texture to your kitchen but it becomes visually pleasing and opens up your space.
Freshen up your cabinets with paint that will help them blend into the wall space behind it.
An instant room opener is literally just that---opening up the room. Many times a wall separating two spaces is non-load baring and can easily be removed. Have the kitchen open up into a living space. Add a small kitchen block island or a mini-peninsula and dramatically alter the look and feel of your kitchen with limited funds!
Choose furniture that has a smaller footprint and can easily streamline to change the look of a smaller kitchen space.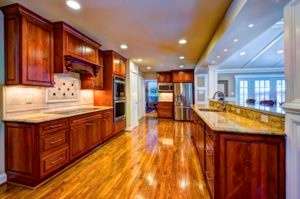 However, if you are looking for a more permanent cost-effective solution to expanding your kitchen space, the 5th option would be...
Kitchen Bump-Out
This decision allows you the opportunity to add legitimate square footage without the cost of a major renovation! Many people use the bump out concept to:
Add closet, storage, or pantry space. Take advantage of those newly updated glass cabinets and put lower use items in storage. This way you can free up valuable "storage real-estate" in your cozy kitchen.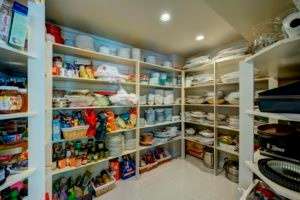 Breakfast nook! Meal time is the most important family time the "Z" family gets. Having a designated place to eat within the kitchen not only adds monetary value to your home but creates space to make a lifetime of memories.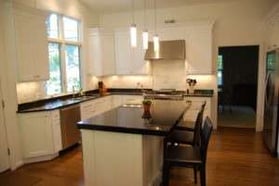 Re-configure your space. Adding a kitchen bump-out also allows for a total kitchen re-configuration. Sometimes simply moving your kitchen appliances around to allow for a better kitchen triangle can be a life-altering way to open up your kitchen!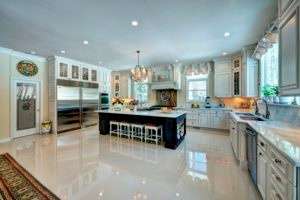 Kitchen Remodeling Northern VA
The kitchen is the heart and happiness of your home. Isn't it time that you absolutely loved it?!! At MOSS, we'll provide you with innovative design concepts that add space to the kitchen and recommend layouts, cabinets and accessories that will help you maximize your space. If you are considering bumping out your kitchen or simply have a few questions you need answered, contact MOSS for a free consultation at 703-961-7707.
Until Next Time,
Z