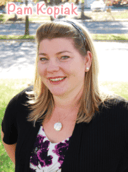 By: Pam Kopiak (PKopiak@MossBuildingandDesign.com)
After the Holidays
I have been a bit distracted lately. I will be the first to admit it. Or maybe I've just had better things to do. I'll go with that. Anyway, the Christmas lights are STILL up. Both outside and inside. I just can't bring myself to take them down. I LOVE the way they glow and give the living room a warm and cozy feel. That, and I'm being lazy. Those two reasons. BUT maybe there's no need to take them all down. I just fell down the rabbit hole of Pinterest and it seems there might be room for them to stay!
Accessorize
My family and I were lucky enough to make it to Meadowlark's Winter Walk of Lights this year and saw this beautiful fairy scene.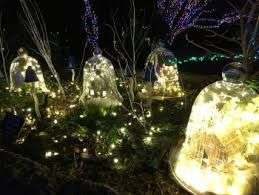 Well, you can create the same type of effect inside your home. For example, on an end table or even a bedside table.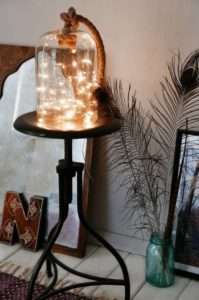 For a larger display, create multiple and cover the mantle or a long console table.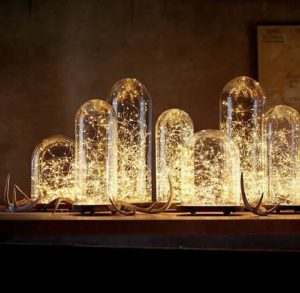 Set the Mood
Then there is the bedroom. Sometimes it can be hard to kind of break away from the chaos of the rest of the house. Your master bedroom should be your escape. Something as simple as white lights can set a really relaxing or romantic tone when used here. It seems pretty simple. Some white sheer curtains and some lights behind them, voila. Time to unwind.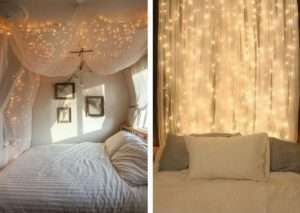 Send a Message
If you have a tween/teen girl, then you know girls loves their space. My daughter loves anything that lights up. Maybe because it feels a little magical somehow? Something like this below makes a statement and looks pretty cool while doing so.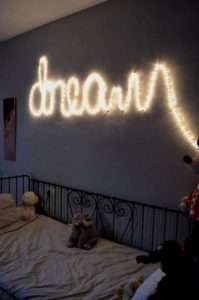 Take Cover
Forts! I remember making these with my friends all the time growing up, so much fun. If I would have thought about putting up lights in the fort (like below) I am not sure we would have ever come out! And if the kids are in a fort like this, it makes it easier to escape to your bedroom getaway! But besides the kids, this is a cozy sanctuary for the adults to lounge around in too!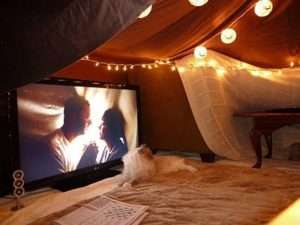 Northern Virginia's Best Remodeler
Did you know that not only was Moss Home Services just voted The Best Handyman 2017 by the readers of Arlington Magazine, but Moss Building and Design is also the reigning Best Remodeler?! Thank you so much for your support throughout the years, and we look forward to being your one stop shop for all your home improvement needs. If you are thinking of a home remodel, the professionals at MOSS are here to help. If you have general questions, call MOSS at 703.961.7707 or email Sales@MossBuildingandDesign.com.