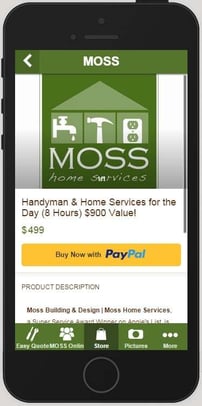 By – Jenn Zschunke (JZschunke@MossBuildingandDesign.com)
Do you have a smart phone?
Do you have any of the following home repairs needed in your home?
drywall repairs
a leaky faucet
electric light fixtures to be changed
deck cleaning
or a multitude of home-related repairs that need to be done?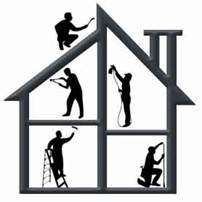 I'd venture to guess that the answer to question # 1 is "yes" and that the answer to question # 2 is also "yes." Luckily, MOSS is able to help you fix those home repairs and provide you with valuable information at the same time. MOSS is currently offering a special deal to anyone who downloads our app. After downloading the app, you have the ability to purchase a full 8 hours of handyman services for the discounted rate of $499.
You can download the app here. This is a special deal that covers a multitude of home repairs and home improvement projects that you might not be able to do yourself!
The MOSS App is MOSS' proprietary application, offering our clients the ability to submit questions, request a quote, and browse pictures of our remodeling and home services projects. Having it on the go is a great way to stay connected with us – including notifications about blog postings, special announcements, and other pertinent information.
In addition, clients can use the MOSS App to track their home improvement projects, stay up to date with projects, making selection decisions, and more. Like I said, it's a "win-win".

It takes just a few moments to download the MOSS App to your smart phone and just a few more to make the purchase for a handyman for a day. Getting started on those home improvement and repair projects has never been easier or at a better savings for you and your family.
Jenn Zschunke is a part of the Community Relations department. She plans HandyMom 101 workshop programs and coordinates philanthropic activities in her local community.
Photo Credit:
http://wetzsteinconstruction.com/?attachment_id=15