Clue #3
We've seen some interesting guesses - thanks to everyone who has sent them in. We're at the half-way mark and still waiting for that winning entry. The IPod Touch is still up for grabs!
Think you might know which cool tool we picked? Here's your next clue:
And your next piece of the puzzle: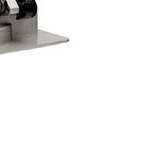 Good Luck!