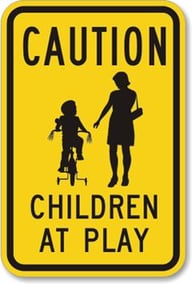 ... In One Fell (no pun intended) Swoop

By – Jenn Zschunke (jzschunke@mossbuildinganddesign.com)
My family moved this past spring into a home in Herndon, VA that was nearly perfect for us. Sure, it needed some painting (to make it our personal style), but otherwise, at first glance, there was little that needed to be fixed and taken care of by a Northern Virginia handyman service. However, with some time and further inspection, I noticed the following items on my mental punch list based on my children's activities in the house. Have I mentioned that I have three young BOYS? …
Cute, aren't they? Crazy, but cute.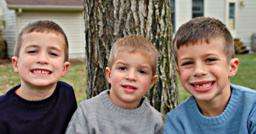 My mental list included:
No stair rail going down the basement stairs (more than one of my boys has pitched head/feet first downstairs – not life threatening but scary!)
Lack of utility sink next to the washer and dryer (would be helpful for middle of the night …situations)
Lots of sharp corners that are dangerous (during intense games of chase, little ones tend to watch over their shoulders and not pay attention to where they're running and…BAM!)
Loose screens in upstairs windows – not good for anyone, at any time, EVER.
Can you relate? I feel like every day I think of these items (or others), snap my fingers, and say, "I just need to schedule that home services appointment." In very little time, at reasonable rates, Moss Home Services, Northern Virginia's top handyman company, could easily handle these tasks and a laundry list of others (do you know what we can do? Check it out:)
Plumbing
Handyman Services
Electrical
Roofing & Siding
Structural Work
Carpentry
Tile...and much more! Check out a more detailed list below: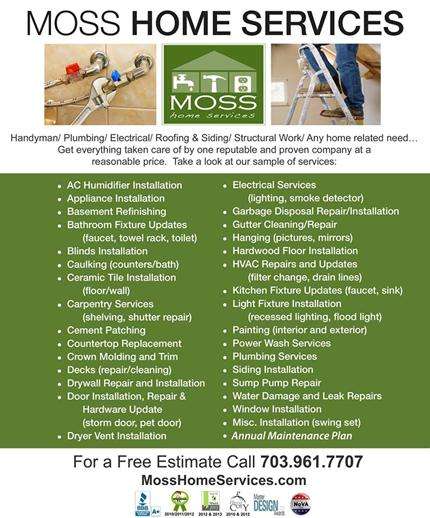 My advice to you: don't be like me and keep smacking your head in shock and surprise when one of your kids bang their head/falls down the stairs/wakes you up at 3 a.m. for an unmentionable need…give Moss Home Services a call. And knock that punch list out! Just don't literally get knocked out and have to deal with a concussion. Be safe.
If you find yourself needing some home proofing from your children's antics, call Moss Home Services at 703-961-7707 to schedule an appointment for a free estimate.
Jenn Zschunke is a part of the Community Relations department. She plans HandyMom 101 workshop programs for Moss and coordinates philanthropic activities in her local community.
Photo credit: http://commuteorlando.com/wordpress/wp-content/uploads/2011/05/Children-at-Play-Aluminum-Sign-K-2008.gif