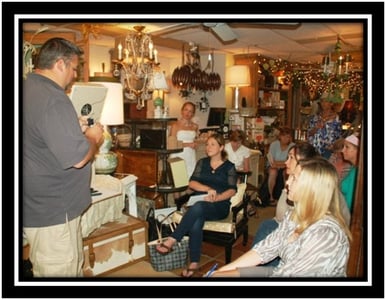 Moss Building & Design Presents HandyMOM101 at Pear Tree Cottage
By – Jeannine Miller (jmiller@mossbuildinganddesign.com)
On Sunday, August 19th Nathan Shaffer, GM of Moss Home Services, and I had the privilege of presenting our HandyMOM 101 "Dim-It" workshop to clients of the Pear Tree Cottage in Vienna. The lovely owner of Pear Tree Cottage, Frances Brayshaw, heard about our workshop program through one of her shoppers and invited us to participate in her Design Seminar series. What fun!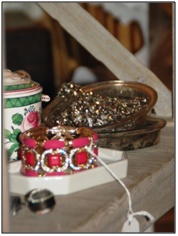 The space was cozy, charming and packed to the gills with one gorgeous light fixture and home accessory after another. Guests of all ages turned out to learn how to install dimmers in their homes. You should have heard the litany of informed questions Nathan fielded -- what an educated bunch of DIYers!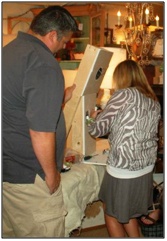 Tricia Nelson (pictured right) already had a grasp on single pole dimmers and now successfully tried her hand at installing a three-way dimmer.
After the HandyMOM 101 workshop, a drawing was held for a Free Handyman For A Day. That's right, eight hours of professional help to tackle that seemingly endless honey-do list. Erin Schwartz (pictured below) was the winner of the prize valued at over $500.
If your group would like to host a HandyMOM 101 Workshop, let me know. In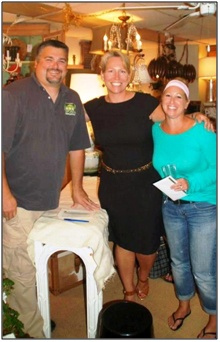 addition to learning how to install dimmers, you can learn to patch drywall, fix a leaky faucet or even how to cut and lay tile. Shoot me an email and we'll get you in the books!