Best of Northern VA Remodeler
Just recently we were excited to learn that we had been voted "Best of Northern Virginia" in the remodeling category by the readers of Northern Virginia magazine. We are celebrating this event by offering a special, limited time promotion on handyman services.
"We were thrilled to get this news," said Jason Hampel, Moss co-owner. "We know we have many satisfied customers throughout Northern Virginia, since we have an 80% rate of repeat and referral customers. It's great to get this vote of confidence. Voters had a lot of remodeling companies to choose from. We are very honored to be chosen as number one."
Thank-You
As a thank you to our customers for voting us into the Best of NoVA, we are offering a special promotion on handyman services.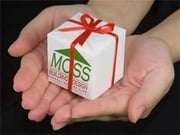 Each hour of service – usually priced at $79 – is available for $49, for a total savings of $30. The promotion will end on July 29th and a limited number of hours are available.
Customers can sign up for the discount by "liking" the Moss Facebook page and then clicking on the "Moss Thanks YOU" link on the left side of the page. They may purchase between 4 and 16 hours of handyman services; however, plumbing and electrical work are billed at a higher rate.
Customer Satisfaction
One customer who is particularly happy with this discount is Jennifer G. Our handymen recently provided external repair on her leaking window box and repaired the drywall inside. Jennifer was so pleased with the results of her home improvement, she said: "I have already started brainstorming more projects I'd like to get done around the house." She felt our "handymen were all very professional, polite, and easy to talk to." When Jennifer saw that Moss handyman hours were available for a discount, she knew it was a great deal and bought some so she could get started on her to-do list.
Jennifer initially purchased the handyman service when we donated a package as part of a silent auction at her daughter's preschool. She said she was particularly impressed by our commitment to education (as evidenced by our donation to the school) and to the environment (demonstrated by our commitment to green remodeling).
Now is the time to get your honey-do list… done.