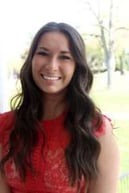 By: Leora Kahn (LKahn@MossBuildingandDesign.com)
We are Already Your Go-To Northern VA Remodeler
You've always relied on us for your home remodeling needs. At MOSS, we care about you and your home. From additions, to kitchens, bathrooms, basements, and more, we've been with you through it all. But did you know that we are equipped for the little things too?
Your Home Improvement One-Stop Shop
At MOSS, we are your one stop shop for ALL of your home services needs. All of them. Anything you need tackled in your home, we've got it covered! No project is too big or too small!
Circuit broke? Our electricians will fix it.
Kids elbowed a whole in the wall? Our drywall experts are on it.
Little Jimmy flushed his sister's Barbie down the toilet? Our plumbers will rescue her in no time.
Tile, siding, windows, doors, you name it, we fix it. Just think of us as your home improvement superhero!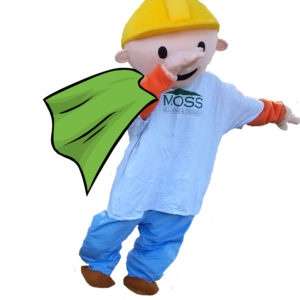 For only $99/hour you can hire a MOSS handyman, plumber or electrician! Have a whole day's worth of improvements? You can also purchase a Handyman for a Day for only $699 on our app! You can download it here and get your home improvements taken care of in just 8 hours. (Our handymen are Olympic worthy!)
The Best Handyman in Northern Virginia
You don't have to take our word for it! Check out what Gina at MoneyWise Moms had to say about our handyman services.
"I appreciated having someone who knew drywall, electricity, and everything else I had questions about. Not only did the Handyman make my door look fantastic, he made recommendations about the weatherstripping and gave me a list of what I could do by myself before the seasons change."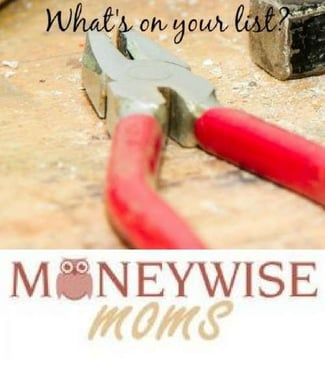 Handyman Services in Northern VA
You've trusted us to transform your house into the home of your dreams, and now you can trust us to manage the little things that keep it maintained.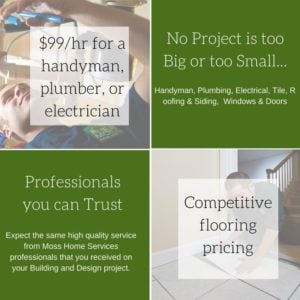 You never have to question who to call again! Instead of shining the batman signal, just call us at 703-961-7707 and we'll take care of your home improvement needs.