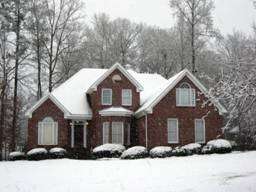 By – Jenn Zschunke (jzschunke@mossbuildinganddesign.com)
Winter 2014 has been a cold and harsh one for Northern Virginia. Its effects on our Northern Virginia homes' exteriors, specifically windows, chimneys, roofs, and siding, can be brutal. Moss Home Services professionals can offer both sound advice and hands-on repairs to a multitude of issues that can arise after the snow, ice, cold, and wind have made their departure.
What Moss Home Services Looks For at Your Home
The most important aspect of a post-winter Northern Virginia home inspection should involve checking to see if any water has entered your home via the roof, windows, or chimneys. Specifically, Moss Home Services would be looking for areas with leaks, water spots, or rotting wood – including trim around window and doors, fascias, rakes, and soffits.
Moss Home Services would repair your Northern Virginia home by replacing any rotten wood as well as checking the caulk and replacing it as needed. Additionally, any effects of water damage on the interior of your home (affecting the drywall on walls and ceilings) can be repaired by Moss Home Services as well.
What Should Be Checked Besides Windows and Roofs?
Besides checking windows and the roof for leaks, Moss Home Services would look at concrete, stone or brick around the exterior of your home for gaps where water might have penetrated, frozen, and expanded. If this had occurred, a larger gap or crack might have been created – causing an even further chance of a leak.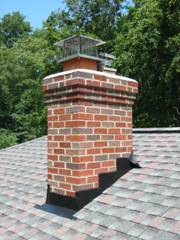 This is a common occurrence on top of homes' chimneys. The "crown" of a chimney is the mortar on top of a brick chimney. It stops water from running down the inside of a chimney. If the crown is cracked there is a possibility it could cause further damage to the brick, which could result in a potentially extensive repair. Moss Home Services professionals are able to conduct these checks and repair any leaks or brick repair as needed.
Northern Virginia Exterior Pipes
All homeowners should have taken the time in early winter to properly drain exterior hose bibs and shut them off – if not, they risk frozen pipes. The danger with frozen pipes is that the water inside can expand and pipes may burst. If that occurs, you will need to have your pipes replaced by a professional.
When turning water back on in the spring, take care that no water has frozen and created any new leaks. This is also a check that Moss Home Services can do on your home.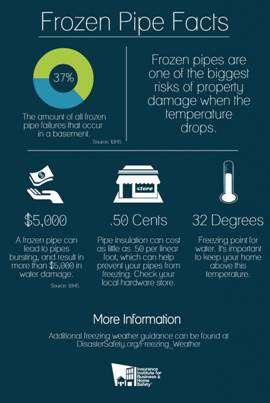 Moss Home Services – Here to Help After the Winter
As winter continues to impact Northern Virginia into the month of March, it's important to keep an eye on your home's exterior (as well as interior) for any changes that the snow (and sleet, rain, and the dreaded wintry mix!) may have had so that there is no long-term damage to your home. Moss Home Services professionals are highly-trained and knowledgeable in all aspects of roofing, siding, and window water damage, chimney repair, and plumbing issues, and can be relied on to provide quality repair and workmanship.
Contact the experts at Moss Home Services at 703-961-7707 for a free estimate or to have your own inspected.
Jenn Zschunke is a part of the Community Relations department. She plans HandyMom 101 workshop programs for Moss and coordinates philanthropic activities in her local community.
Photo Credit:
http://buyapexrealty.com/wp-content/uploads/2013/12/snow-house-apex-realty.jpg
www.curbly.com
www.theromangladiator.com