Readers of Northern Virginia Magazine Voted MOSS as Best Remodeler
We are so proud to be voted as Best Remodeler by the readers of Northern Virginia Magazine. As an award-winning home improvement company, we take pride in our work as well as the home improvement process.
Winning consumer voted awards is one of the highest compliments we can receive. Having the trust of our clients means everything to Moss. We strive to provide our clients with an exceptional remodeling process that is paved with transparency and clear communication. Winning this award highlights our process and the attention we put into a superior customer experience.
Let's Get Started
Our MOSS Sales Consultants want to learn about you! At your initial consultation our Sales Consultants will get to know you, your family, how you plan on using the space and address any questions and ideas that you have. The goal is to fully understand your needs so that we can deliver a product that is going to meet your everyday needs. Our Sales Consultants are your advocates who will provide feedback and suggestions to get to get you to best in home improvements.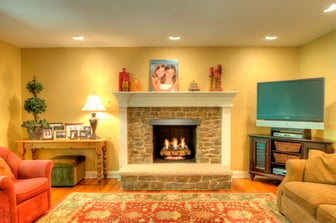 After our initial consultation our Sales Consultant will send you an accurate proposal that won't increase once your remodel is completed. We provide our customers with a very accurate estimate to eliminate any surprises along the way. Here's what a customer had to say about our estimating practice: "He was very nearly spot on. The only things outside of the original price quote were things that we asked to be added throughout the process. Moss is not kidding when they give that quote-- it includes every foreseeable item to be done."
Once you receive your estimate feel free to follow up with your Sales Consultant to make any revisions that you see fit. Once you are ready to move forward your Sales Consultant will introduce you to your Customer Care Manager.
Your Resources
During your home improvement you will have resources available that will help you always stay in the loop of everything that is happening with your renovation.
Team Project Management: Your project will be managed by your team, which includes you Sales Consultant, Customer Care Manager and Project Manager. As I mentioned, once you are ready to move forward your Sales Consultant will introduce you to your Customer Care Manager who will help you understand the project details, timeline, get you started on your selections, familiarize you with MOSS Online and be there to answer any questions you have along the way.
Your Project Manager will see your project through from start to finish. They coordinate the schedule for your home improvement, oversee the teams working on your project, and are your point of contact concerning the day to day events of your project. This team dynamic ensures that you will have a seamless home improvement experience!
MOSS Online: Another resource that is available to MOSS customers is MOSS Online. MOSS Online is a proprietary project management and communication tool. It allows complete transparency to your home improvement. You will have a login and be able to track your budget, view selections, change orders, schedule, and you can even track the progress through pictures uploaded by your Project Manager. This is just another way that MOSS maintains clear communication and transparency through every home improvement.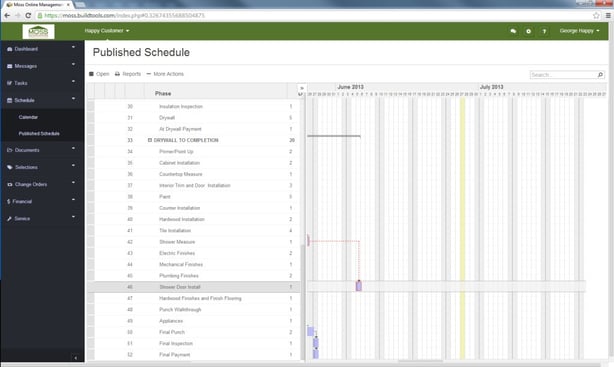 Customers for Life
Once your home improvement is complete we feel confident that through trust, clear communication, high performance, and transparency that we will have built a lifelong relationship with you and your family. It is our mission to be your one stop shop for all your home improvement needs in Northern Virginia. Throughout life as your needs change we will be one call away to help if need be. Whether you need more space for your growing family, or have some electrical or plumbing issues, MOSS is here to help.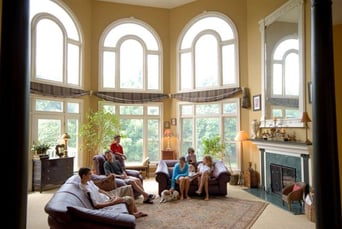 Best Remodeler in Northern Virginia
We are so excited to be voted by you as Northern Virginia Magazine's Best Remodeler! We have a superior process that produces superior renovations. Now that you know more about our process that has helped us win Best Remodeler, check out our portfolios to see the remodels that our professionals have completed. You can also stay connected with MOSS through our app where you can submit project inquires along with photos of your home improvement needs. Download it today-available on Google Play and iTunes, or call us for a free estimate at 703.961.7707