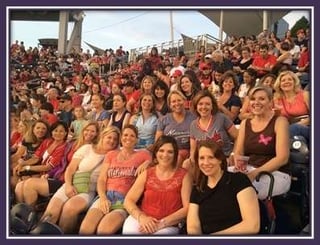 By – Jeannine Miller (jmiller@mossbuildinganddesign.com)
It's finally here! Can you believe it? After that awful winter and the never-ending school year, we can finally enjoy summer. I love summer so much and I swear it makes me feel like a kid again. Maybe it's because I spend much more time outside than I do through the winter and I tend to do a lot more fun stuff.
I'm going to share a few things I'd recommend you try this summer and I hope you'll reciprocate. Stepping outside our own box and trying new things is really like putting pennies into the fountain of youth.
Sandy Spring Adventure Park. I went with my daughter's Girl Scout troop and we all had a blast. They have a zillion ropes courses and zip lines for beginners through experts. Top it all off with s'mores around the campfire and you've had one awesome day!
Trapeze School. This place was a hoot. From trying not to stare at the buff guys wearing in-your-face spandex to trying not to laugh at the middle-aged woman hanging on for dear life (moi), it was a gas. I can't even hold myself up for a one second bent-arm hang, but I was able to get a little air by the end of the two-hour class. Terrifying, but awesome!
A Major League Baseball game. I went with a bunch of fun girls to Ladies Night at Nationals Park and it was fantastic. It's no secret that I love baseball, but even the women who don't care about the game had a great time. Jayson Werth threw us a ball and we even got to see Terrance, the

thoroughly-annoying

much-loved Washington Nationals cheerleader.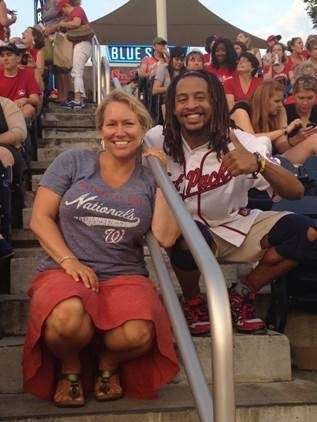 A girls' weekend. This is a must for maintaining sanity and continuing to like the people you live with. I do it every summer and it just keeps getting better. As much as I would like to share a photo, it's kind of like Vegas…what happens on girls' weekend stays at girl' weekend.
Comment below and let me know what things you cherish each summer and I'll send you a $50 gift certificate to Moss Home Services. Happy Summer!
And now a word from my sponsor: If your design needs a little updating, call the experts at Moss Building & Design. We will consult with you and help you explore the many possibilities for updating your home. Call 703-961-7707 to schedule an appointment for a free estimate.
In addition to blogging about all things home and family-related, Jeannine Miller manages Moss Building & Design's Community Relations Department, which includes the popular HandyMOM 101 and HandyGirl 101 workshop programs.