By: Zaiba Hasan (ZHasan@MossBuildingandDesign.com)
"It's not how much we give but how much love we put into giving." -Mother Theresa
Whatever holiday your family celebrates (or even if they don't) I think it is fair to say that everyone would agree, "'tis the season for giving." Even for someone like myself, that doesn't necessarily "celebrate" the holiday season in the traditional way; I still have friends and family members that do. Come December 1st I am scrambling for gift-giving inspiration. Not this year! I spent a little bit of time and have come up with the ULTIMATE gift giving guide for virtually everyone on your holiday list this year.
Toys
(Great for the 11 and under set)
You can't really say "Merry Christmas" without images of rosy-cheeked children running down the stairs in their brand-new/holiday-inspired PJs while ripping up the carefully laid gifts under the Christmas Tree. If your children are anything like mine, if it's not loud or has flashing lights, they are NOT interested. So anyone on your list under the age of 11 would likely have Hatchimal Eggs, Selfie-Mic Music Set (try saying that 3 times fast), or anything really Star Wars related. Need a more comprehensive list? Here you go. You're welcome.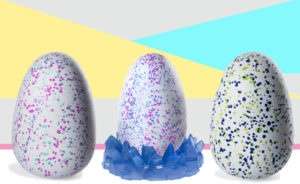 Experiences
(Great for the Millennial Generation)
Market research continually shows that the Millennial Generation (18-34) are prioritizing experiences over tangible things. This gift allows you to be a little creative and think outside the box of traditional gift-giving. Have someone who loves to cook? Gift them a set of cooking classes. Someone you know loves cars? Rent a Maserati for the day and let them experience the thrill of driving an Italian masterpiece. Have a friend who wants to backpack through Europe? Buy them accessories to accompany them on their trip. Like a Polaroid camera, backpack, and passport holder. Whatever the experience you decide to gift, that person will likely always think of YOU when reliving the memories!
Cold Hard Cash
(Pretty much everyone)
Whether it be a teacher, a coach, your neighbor, your sister, your 13-year-old son (that ONLY wants iTunes gift cards); giving someone a gift card to their favorite store will likely bring a HUGE smile to their face. Also known as the "easy way out"-gift cards/cash is an easy way to show someone you are thinking of them this holiday season WITHOUT running all over town to track down that one perfect gift. I for one know that my local Safeway has an amazing collection of gift cards in ONE place!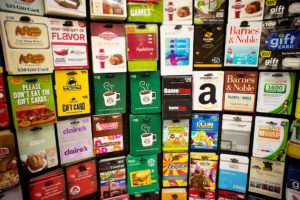 Services
(Anyone that needs the "gift of time")
The cousin to "experiences", giving someone a gift of service is another non-tangible way of expressing your love this holiday season. Have a co-worker that is crazy stressed? A deep-tissue massage may be JUST what the doctor ordered. Know someone who is having her in-laws staying with her for 5 straight days? Send a cleaning crew her way after they leave so she can catch up on The Walking Dead. Have a grandmother that needs a little Handy Man help? Call up MOSS and purchase a "Handy Man for a Day," to knock out her to-do list. You can download the MOSS app and access our Handyman for a Day deal for $699. That's 8 hours of handyman services. You'll be the talk of the holiday season for years to come! Whatever you decide on, the receiver of the 'gift of time' will ALWAYS be appreciative!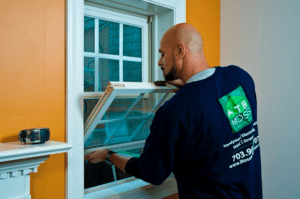 Donations
(For that someone on your list who already has EVERYTHING)
We all have that someone on our list who LITERALLY has everything and really doesn't want anything. Giving a donation to a charity that they support will not only be appreciated by them but YOU will also feel great for donating!! Need help choosing a charity? Here are a few local ones that would love to have your donation; Cornerstones, Rally For Ally, Doorways just to name a few. Fun fact--Moss Building & Design donates to over 100 great causes per year.
"No one has ever become poor by giving." -Anne Frank
Happy Holidays!
Did you know that not only was Moss Home Services just voted The Best Handyman 2017 by the readers of Arlington Magazine, but Moss Building and Design is also the reigning Best Remodeler?! Thank you so much for your support throughout the years, and we look forward to being your one stop shop for all your home improvement needs. If you have any general questions, call MOSS at 703.961.7707 or email Sales@MossBuildingandDesign.com.
Until Next Time,
Z