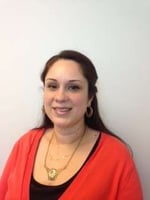 by Zaiba Hasan (ZHasan@MossBuildingandDesign.com)
Every August my family spends the month traveling cross country to visit our various family members throughout the United States. It never ceases to amaze me by how different the elevation and architecture varies by region. Seemingly, part of the modifications is based on practicality (regional weather, local vegetation etc.) and part on historical influencers and influences. I thought it would be enjoyable to take a journey across the U.S. and experience some of the architectural designs first-hand.
Modern Design vs. Contemporary Design
Built with straight lines and huge unobstructed windows, these building were built in the "modern" era of construction. Contrary to popular belief "contemporary" and "modern" aren't synonyms. "Modern" refers to the modernist architecture of the early and mid-20th century, an era of great change in the American landscape. Ornamentation and sentimentality were out; clean lines and superior function were in. Contemporary architecture retains modernism's devotion to connecting the indoors and outdoors, and to achieving a feeling of spaciousness. Over time architects started feeling that the clean lines and starkness were in fact too cold and began phasing that particular style out for more "warmer" home styles. Recently there has been a surge in more contemporary/modern homes being built in the Northern Virginia area.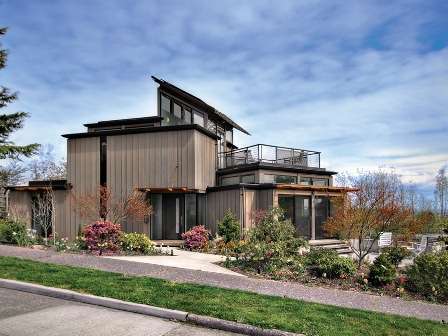 Contemporary Style Home
Prarie Style a.k.a "Frank Lloyd Wright"
Considering I am from Chicago, I have to pay homage to the famous Frank Lloyd Wright. You see his imprint all over the city, with its horizontal lines, flat (or hipped) roofs, windows grouped together to allow maximum light exposure for those dreary winter days. The whole premise being "organically" constructing a building so that it may blend into its surroundings as if erected straight from the prairie.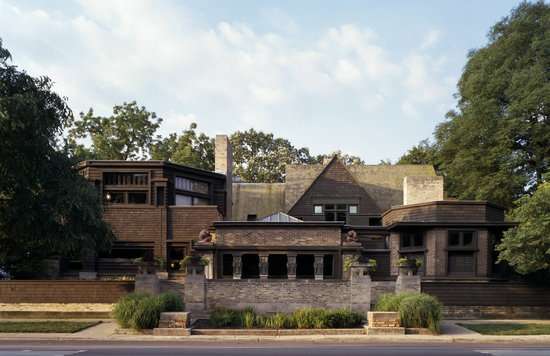 Frank Lloyd Wright Style Home
Mediterranean/Spanish Design
Primarily found in warmer states with Spanish histories like Florida, California. You can identify one of these homes by its tiled roofs, arches, stucco-finishing and its obvious Spanish ornamental flair! These extravagant homes were very popular in the 1920's and 30's until the depression hit.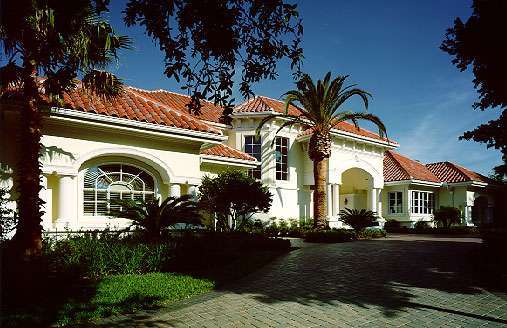 Spanish-Style Home
Home Design Using Adobe
When visiting my BFF in Sante Fe I was enamored by the homes in the area. It literally felt like I was either going back in time or visiting a foreign country. Adobe brick is a composite material literally made with the earth, mixed with water and some kind of organic material like straw or dung. Yes, I did say dung….let's let that sink in! However, the homes were ethereally beautiful, cool, and was told pretty low maintenance!!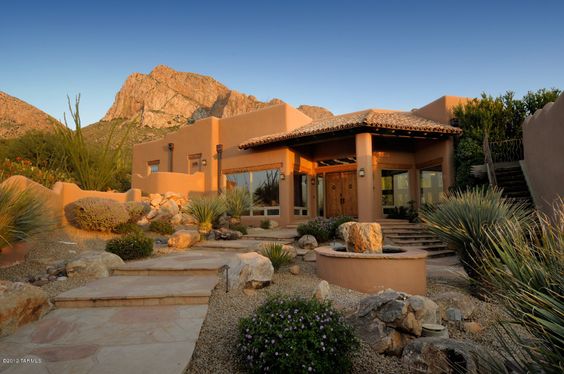 Adobe Home
Craftsman Style Homes
You will find craftsman-style homes all over the United States. Craftsman-style homes embrace simplicity and natural materials like stone work and hard plank wood. Usually found with some shingle siding and large open front porches-you can see families sharing a cup of tea on white rocking chairs! Or maybe that's just my family.
Federalist-Style Homes
Quintessentially "DC", Federal-style homes came into popularity in the late 1700's and early 1800's. Boxy designs, two/three stories high running two rooms deep with an understated design element. You can find these homes scattered all over the mid-Atlantic region but primarily in the Washington DC area. These days, people are altering old federalist homes and modernizing the elevation. This is a very popular style in Arlington, VA.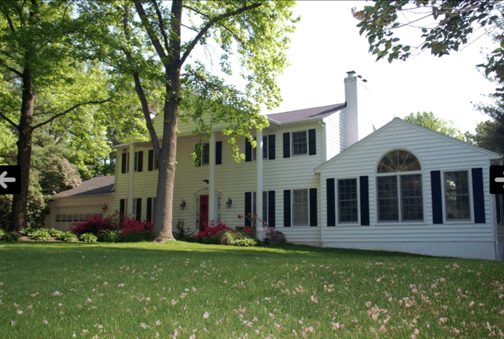 Having the good fortune of traveling cross country this summer and seeing the different types of architectural styles, I can say one thing with certainty that there is no place like home….
Until Next Time,
Z