Last week, two North Carolina homeowners sued the company that produces the hit HGTV show, 'Love it or List it.' In the lawsuit the couple alleges that the work done by the show and subcontractors was "disastrous" and that their "renovations" caused more problems rather than creating solutions. While this couple's experience is undoubtedly unconventional considering their entire renovation was filmed and part of a reality television series-- it does point to some key things to consider when remodeling your home.
Real Quality vs. Reality TV
We admit it--we too have been sucked into the HGTV weekend marathons that seem to never end, and when the Property Brothers came to the Capital Remodel and Garden Show in February, we fan-girled (just like you would.)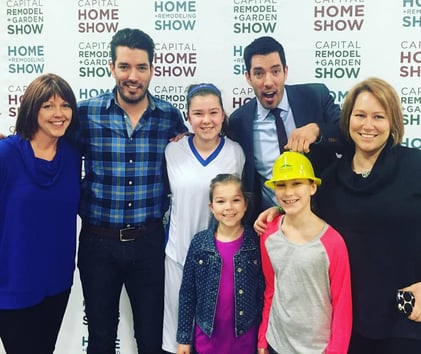 Community Relations Member Jeannine Miller meeting the Property Brothers at the Capital Remodel and Garden Show
But when it comes to the actual renovations that you see on shows like Love it or List it, there are some parts of the process not shown on TV, leaving homeowners with unrealistic remodeling expectations.
"Contrary to popular belief there isn't always a correlation between a beautiful project and a high quality project. A good contractor will deliver a beautiful project that appeals to the homeowner's taste with high quality, value driven products and materials that will stand the test of time. Delivering both a beautiful and high quality remodel may not fit into a 30 minute show, but it will build customers for life," said MOSS CEO, Jason Hampel.
While the 'afters' you see on shows like Love it or List it turn out beautifully, they take a lot more time and manpower than is portrayed. Homeowners who are looking for their very own Jonathan Scott to come and rip their cabinets off the wall may be in for a shock when they find that a three week HGTV project would actually require much more work in real life. The key is to find a highly skilled and professional team who can not only get the job done, but address your needs and concerns throughout the process.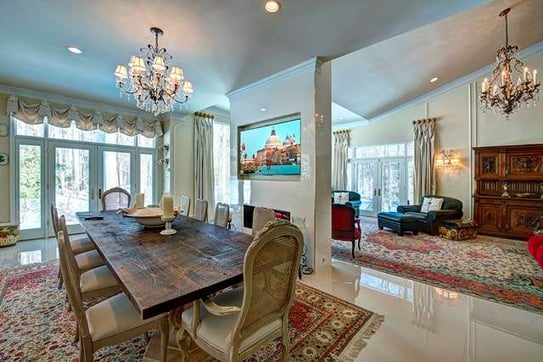 This home addition and remodel was completed in Fairfax Station, VA
Find a Contractor you can Trust
How often do they show the contractors who are doing the majority of work on screen? Not enough, considering that finding a trustworthy contractor is one of the most important parts of the remodeling process. In fact, according to the lawsuit filed by the couple, they did not want to use the contractor selected by the production company due to bad Angie's List ratings. Trusting your instincts and doing your research when searching for a contractor is crucial and can impact your overall experience with the renovation.
Value your Home
Finally, our advice is to embark upon a remodel that will improve the quality of your life in your home. If you don't plan to 'love' it from the get-go, then you will probably not appreciate the final project as much. Considering the amount of time, money and effort you will put into your home renovation, you should plan on enjoying the finished product, rather than simply flipping it for profit. In other words…. Love it, don't list it!

To Sum Up…..
Be careful when binge-watching your favorite Saturday shows as this could lead to unrealistic expectations when you finally decide to take on a home improvement project. For a beautiful and high quality renovation, do your research, find a contractor you can trust, and you'll definitely end up loving it!
Remember:
HGTV is in fact TV

Quick doesn't (necessarily) mean quality

Trusting your contractor is extremely important

Enjoy your the final product!
Are you a Northern Virginia resident looking to remodel your home? Contact MOSS today to talk about your project!
Give us a Call: 703.961.7707
Send us an email: Sales@MossBuildingandDesign.com
Get Inspired: Portfolio