We're always excited to showcase home remodel projects that MOSS, Northern Virginia's top remodeler, completes. This particular remodel in north Arlington, Virginia, is a stunner.
Two fallen trees from a spring storm damaged this home. MOSS turned this home into a beautiful light-filled showcase. Its open kitchen concept represents the owners' love for entertaining and family time.
The owners of this home considered remodeling for awhile. When the trees fell and damaged most of their home, they moved forward with MOSS as their home contractor. Working with our designers, this family had specific goals for their home remodel, including the following:
- An eat-in kitchen with plenty of room to accommodate all family members
- An open, informal space for entertaining with lots of light
- Maximum deck space for use in at least three seasons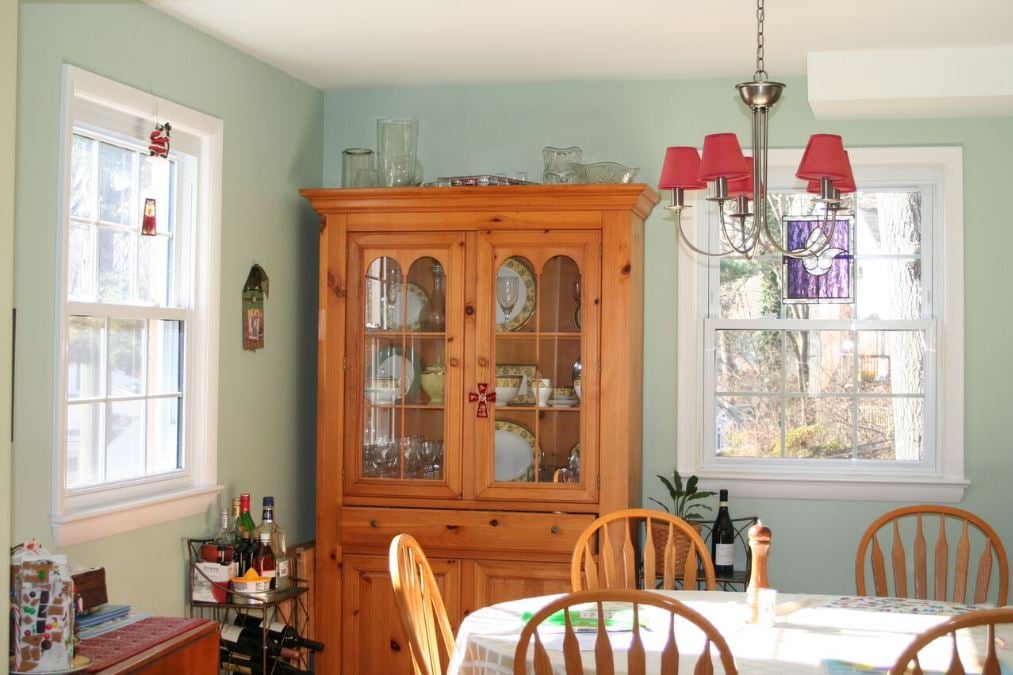 Kitchen and Dining Rooms Transformation
Before renovations took place, the kitchen was too small to accommodate this family's needs. Making meals, hosting family gatherings, and enjoying family time felt forced and cramped. This was one of the homeowner's main goals that MOSS worked with them to achieve.
Now, they have a space where everyone can be together but not on top of one another. The kitchen remodel offers different zones for cooking, working, and hanging out.
This family wanted a separate dining area as part of the open concept kitchen. Beautiful lighting and an extended dining table with comfortable seating allows for entertaining and family meals.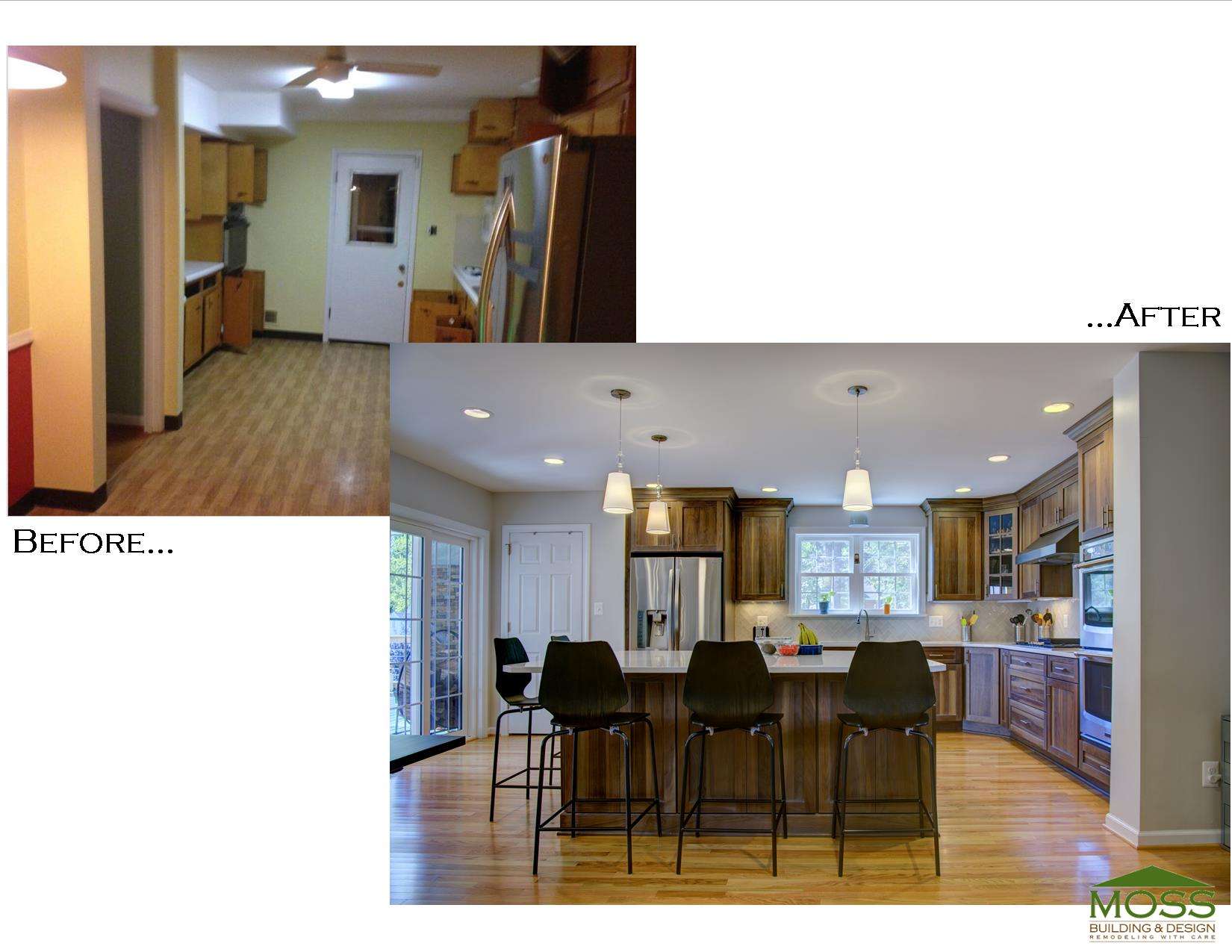 Deck Updates
Before the remodel, this home had ample deck space, but it wasn't useable outside of the summer months. When MOSS remodeled the kitchen, we added interior square footage. This allowed us to add exterior space, too.
The exterior space included covered seating, a wood-burning fireplace, heating elements for year-round use, and mounted television!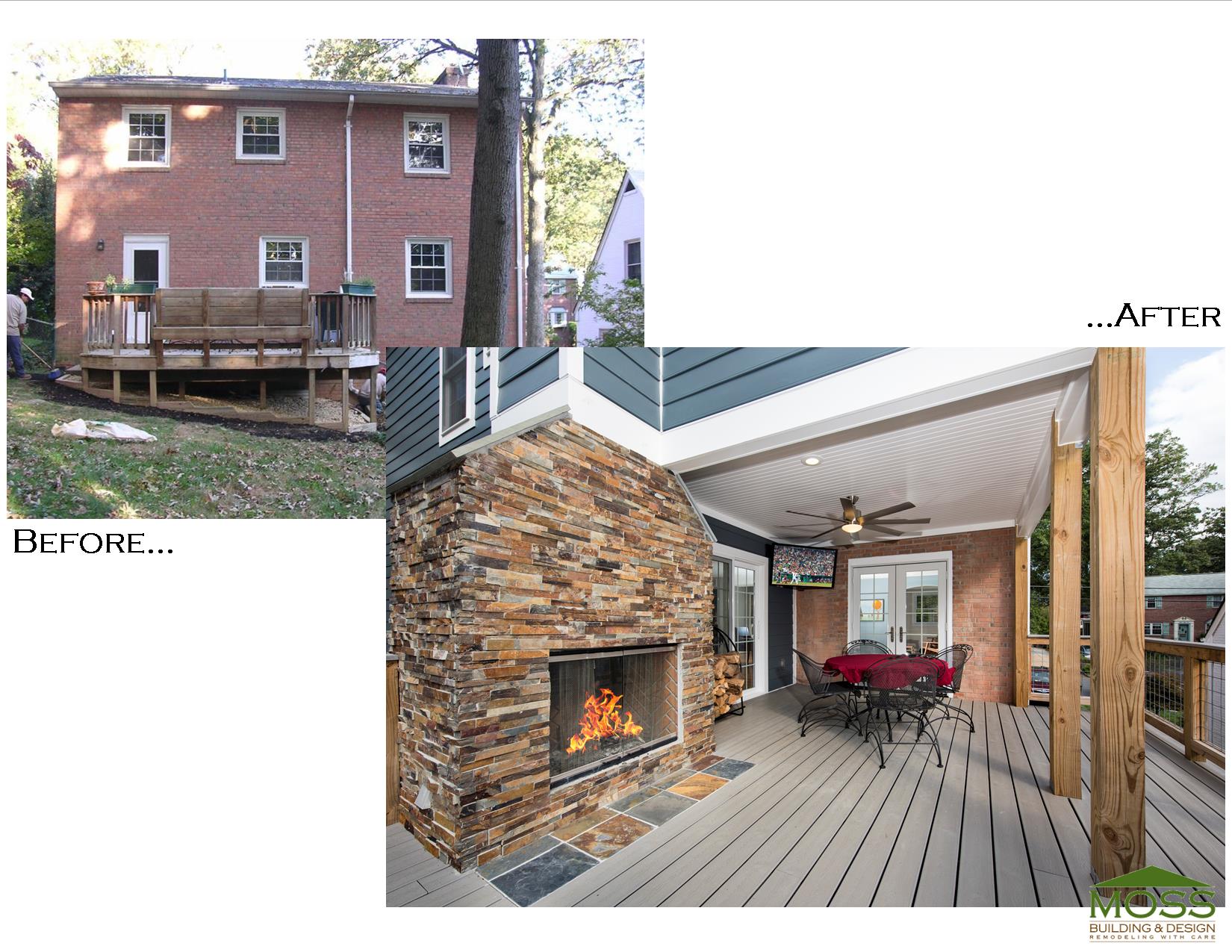 Main Floor Mudroom
Before the renovation, this family didn't have a central location for their young children's belongings, sports equipment, and toys. MOSS created a mudroom near the front door that keeps this family well organized.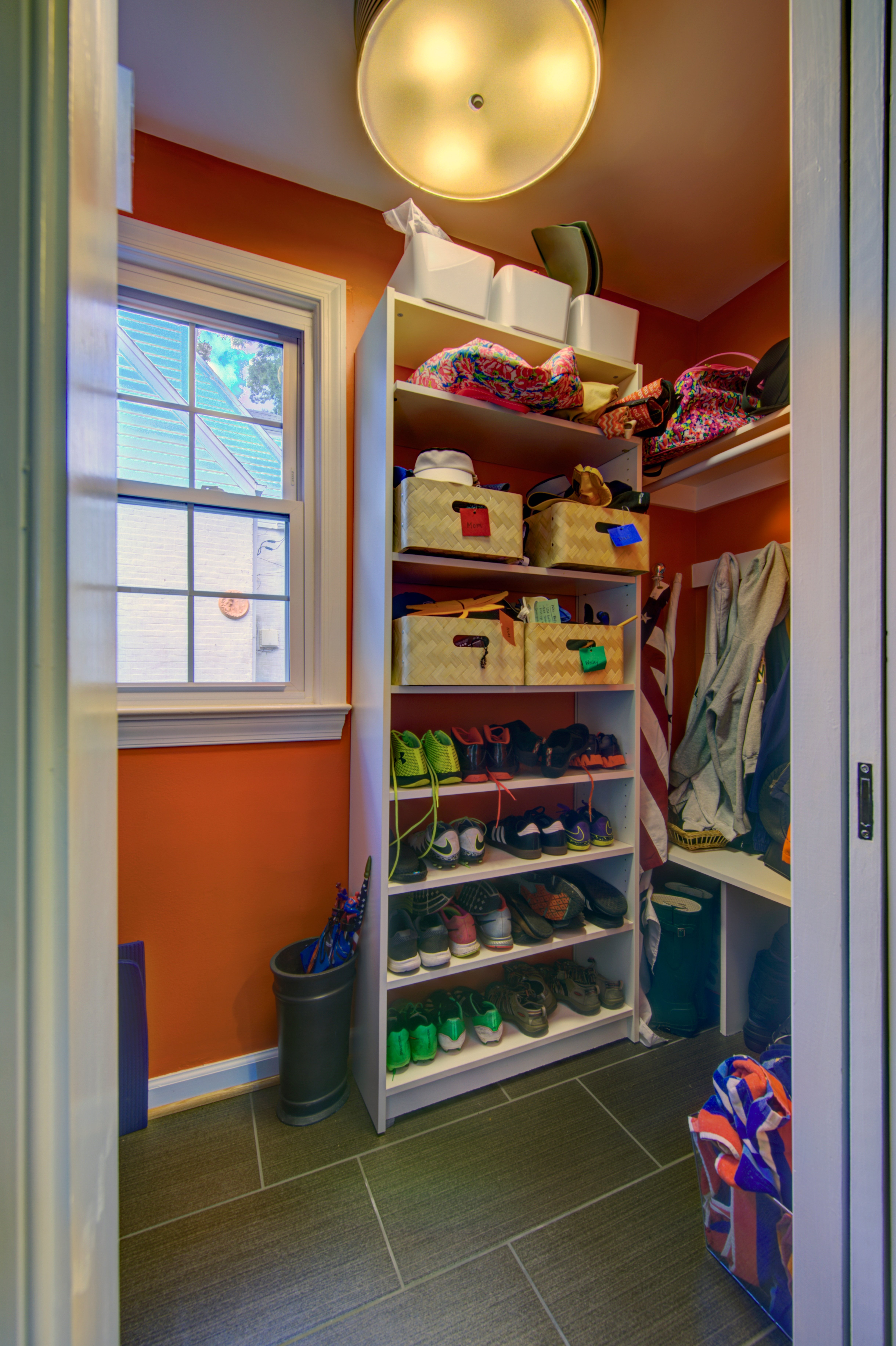 At MOSS, we work with our homeowners at every step of their remodel. By truly listening to you and how you plan to use your new space, we can help you improve the quality of your life in your home. The before and after photos prove how significant these changes were for this family! Imagine the possibilities for your home!
If you're interested in MOSS and our home remodeling services, call us at 703.961.7707 or email us at Hello@MossBuildingAndDesign.com. To learn about the full remodeling process, download our Home Remodeling Planning Guide: