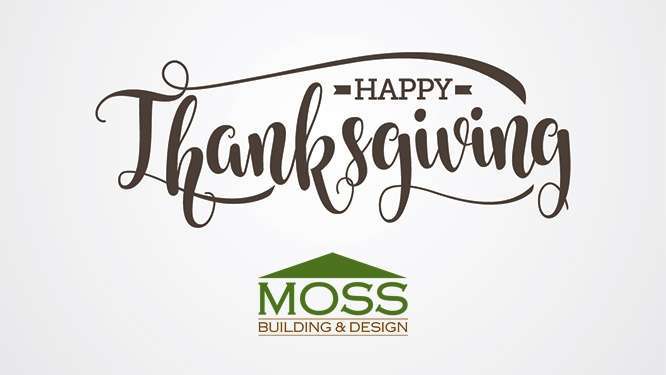 Thanksgiving is a holiday full of food, traditions, and family. Here at Moss Building & Design, we're so grateful for the opportunities that this year has brought us in the form of new projects and new friends!
For an extra kick of spirit, check out our referral program to see how you can earn a free handyman for the day -- just in time for out-of-town family to stay at your home for the holidays. Get all of the details by clicking on the button below:
You can also grab a little inspiration for your holiday menu with MOSS "Friends-giving" favorites from caramel apple pie to traditional mashed potatoes. We love a good feast!
From our Northern Virginia family to yours, have a happy and safe Thanksgiving this year!