Traditional interior design is a classic design approach that never goes out of style. What we often refer to as "traditional interior design" can be identified by its dark wood elements, ornate architecture, and elegant decor. However, this doesn't equate to old and stodgy.
Over the years, traditional design styles adapt to meet homeowners needs while continuing to capture an 18th to 19th Century feel. Before learning how present-day homeowners and interior designers interpret the classic look, let's take a look at where it all began.
Virginia's History Reflected In Traditional Design
Traditional style dates back to American and European homes in the 1700s and 1800s. It's most closely associated with architecture from the Neoclassical and Georgian periods, but some overlap exists with the Colonial style as well.
In homes of this period, you often see the staples of detailed woodwork; dark furniture; long, deeply colored draperies; ornate cornices; gold-framed wall decorations; and other elegant accents. Traditional homes can also often featured Queen Anne or Chippendale furniture.
In Northern Virginia, specifically, traditional interior design has adapted over the years to take on more colonial traditional elements that were common in the Commonwealth's homes and estates of the American Colonial period. American Colonial design in Northern Virginia still incorporates very traditional elements, such as the use of wood furnishings and a keen eye for architectural detail.
"Clients always ask us for the timeless look," said Liz Lee, a project designer for Moss Building & Design.

When Northern Virginian customers come to Moss Building & Design for timeless, traditional styles, our designers often incorporate accents like coffered ceilings; tall, decorative baseboards; raised panels versus flat panels on cabinets and doors; and valences on the bottom of cabinets into their project designs.
These elements add character and style without being too modern or bold.
Remodelers Adapt Traditional To Meet Modern Needs
Thoughtful built-ins help achieve traditional style by adding wooden accents to rooms in your home without purchasing large, bulky furniture. For example, the dark wood shelving in this McLean, Virginia, living room incorporates traditional design elements in a cozy way.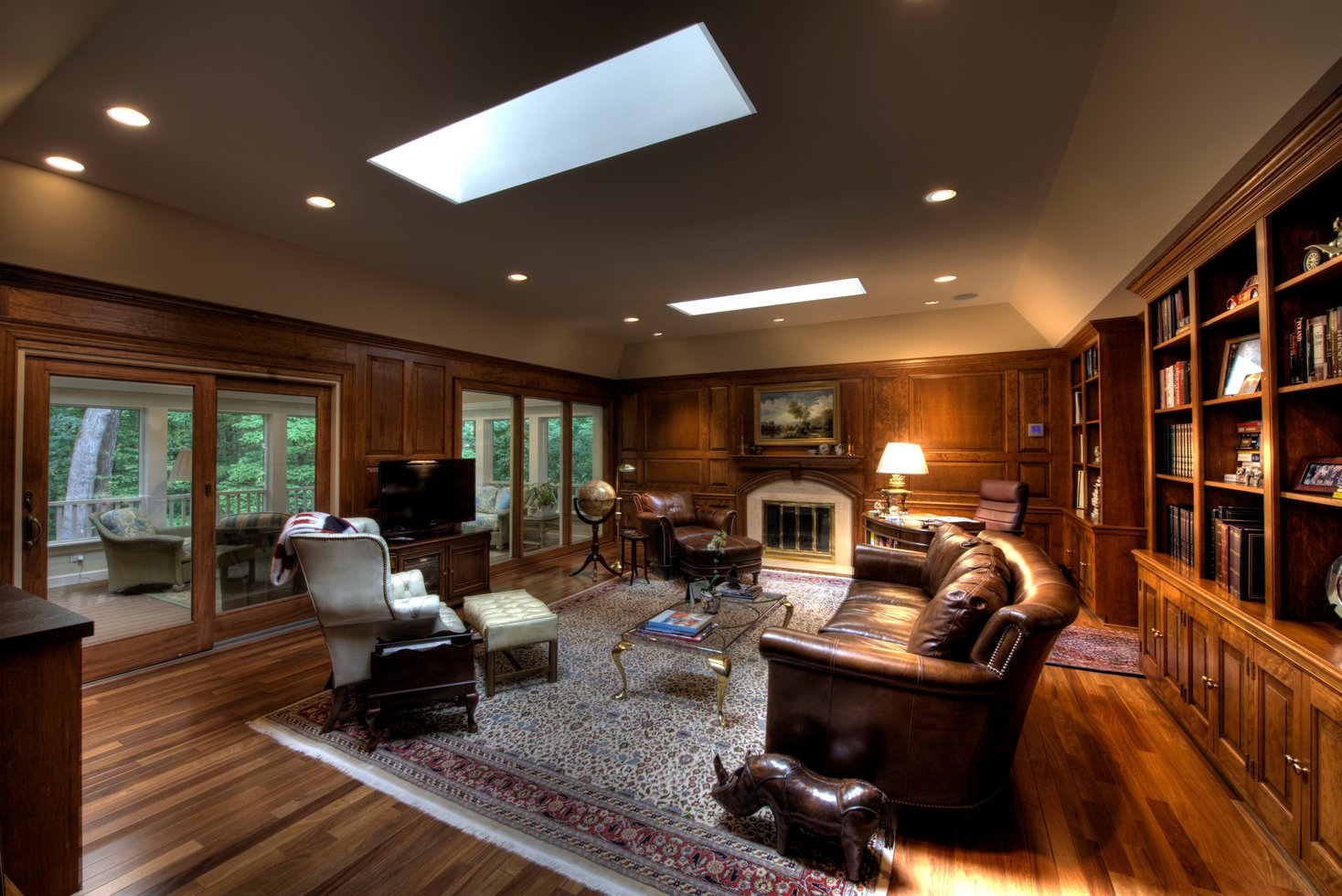 The remodelers and designers who worked on this MOSS home improvement addition in Vienna, Virginia, truly encapsulate traditional interior design in the whole master bedroom suite. In addition to the notable furniture and decorative pieces, the room has green paint from the walls and moldings to the floor and ceiling. The gorgeous freestanding tub and ornate bathroom mirror add to the rich flare of the master bedroom suite.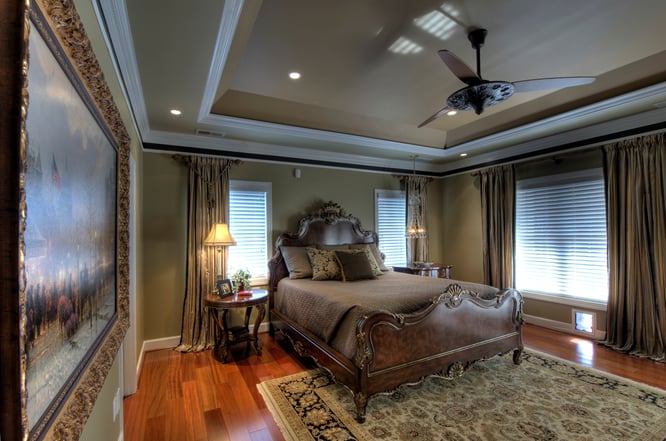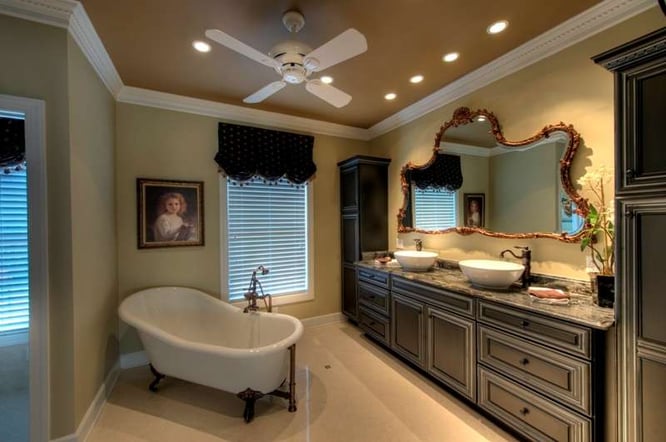 In the past, remodelers didn't always think about how the kitchen could also be designed to achieve a traditional look. Now, with the focus on kitchens as the centerpiece of the home, incorporating a chosen design style is essential, whether you choose traditional or otherwise.
To get a more traditional look, this Oak Hill, Virginia, kitchen remodel was designed with dark wood cabinets and shelving above the range to present rich detailing.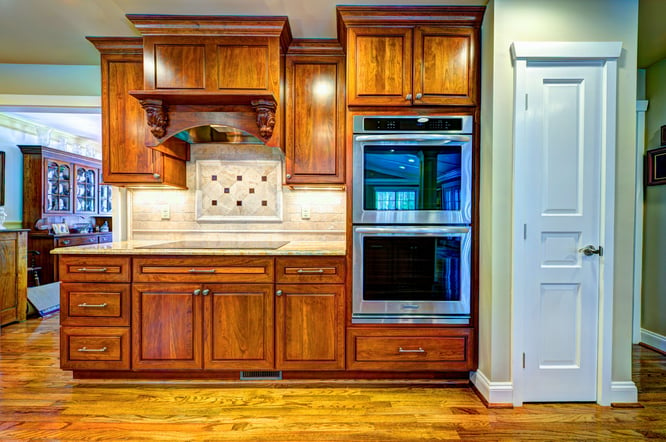 Traditional Design In The Modern Era
Unlike other design styles, traditional interior design has held on throughout home design history as a style homeowners continue utilizing. To add a touch of tradition in your home is easy with simple accents like chair rails, wainscoting or decorative crown moldings, which add necessary architectural detail without overwhelming your space with formality.
Interested in learning more about traditional design? Download our Traditional Home Style Guide today.
If you're in the market for home remodeling or you'd like to talk to a local design professional about making your home more traditional, call Moss Building & Design at 703.961.7707 or email us at Sales@MossBuildingandDesign.com.