Imagine graduating college and moving back into your parents' house, to a room you decorated when you were 12 years old. That was me about a month ago; pool blue walls with multi-colored waves I painted myself to match one side of my reversible brown polka-dotted comforter. What a view. Knowing it was time to have my bedroom match my current lifestyle, I set about doing my own little bedroom redesign project! I'm going to walk you through my design process, introduce you to a few of the latest trends in the "young adult" world, and provide you with some great ideas for your guest room!
Redesign Your Northern VA Bedroom
I knew it was time for a change. Naturally, I turned to Pinterest for inspiration. I found that the biggest trends right now are botanicals, textures, and organic materials. I'd describe my personal home style as sort of "sophisticated-boho," as I love pastels and light neutrals. You could probably describe me as your typical post-grad college girl, drawn to plush pillows, candles, and tapestries.
Bedroom Décor Inspiration
During my design process, these are a few of the photos I focused on for inspiration: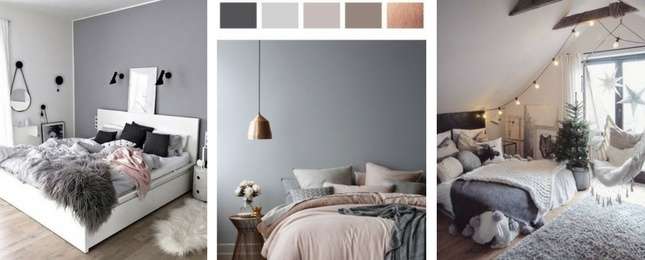 (Via Istome Store, Wiley Valentine, Marzena Marideko)
As you can probably tell, I love the grey/blush/metallic palette mixed with neutral whites. My favorite trend right now is the white marble and rose gold combination. (Even my laptop and phone cases are marble patterned!) Other materials like brick, wood, and velvet are all the rage right now too. Incorporate these into furniture pieces like wooden bed palettes or velvet upholstered headboards. Mixing these textures with plush rugs and chunky knit blankets instantly creates (my idea of) the perfect cozy bedroom vibe.
Bedroom Design Trends in Northern VA
Other trending accessories I found are canopies, woven wall art, and macramé décor! Mix these with string lights and botanical planters to foster a light, natural atmosphere.
(Via Pinterest, Top Cool DIY, Tina Horn)
If your style is a bit more bold and colorful, design your home with jewel tones, geometric prints, and retro accessories. Neon signs, wallpaper, and vintage Edison-style lightbulbs are some current must-haves.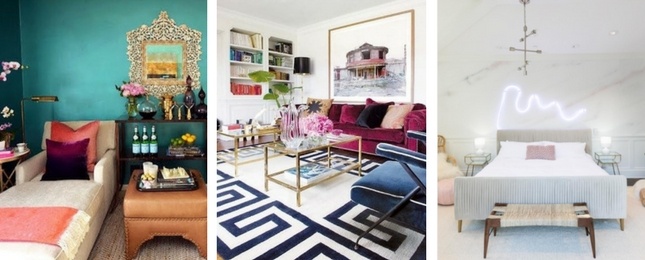 (Via Dalliance Design, Decor Pad, mrkatedotcom)
Trending: Minimalist Designs for Your Guest Bedroom
If these trends are maybe too "out there" for you, or don't exactly fit into your personal style, don't be afraid to have some fun with your guest bedroom! The guest bedroom is the perfect opportunity to experiment with your design. These trends are still fun, cozy, and relaxing, yet a bit subdued. Kilim patterned rugs or pillows are a great way to add a bit of muted color! Small touches of texture and print can liven up any simple, minimalist space: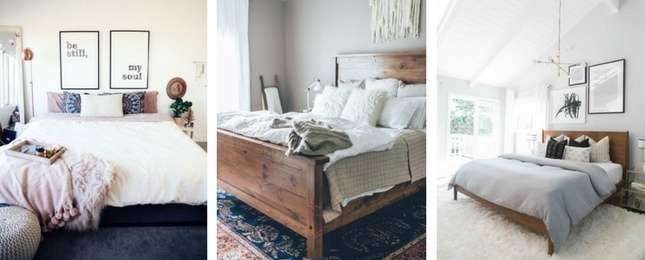 (Via Aspyn Ovard, The Southern Trunk, West Elm)
Home Improvements in Northern VA
We are so excited to announce that we just won the Best General Repairs/Handyman award, voted on by the readers of Washington Family Magazine! Thank you all for your continued support, and we look forward to being your one stop shop for all your home improvement needs. If you are thinking of a home remodel, the professionals at MOSS are here to help. If you have general questions, call MOSS at 703.961.7707 or email Sales@MossBuildingandDesign.com.