Meet Moss' Jeannine Miller
After spending the last decade as a stay-at-home mom to three rambunctious adorable children, Jeannine has joined Moss Building & Design as a community liaison of sorts, bringing DIY sessions known as HandyMOM 101 workshops to moms groups in northern VA and reaching out to the local community at large. In addition to her guest blog with DC Metro Mom, Jeannine will be posting a monthly blog giving her unique perspective as a member of the Moss team and as a busy Mom on a variety of remodeling and home-related topics. Questions, comments, and advice are not only welcomed, but ENCOURAGED and should be submitted to Jeannine.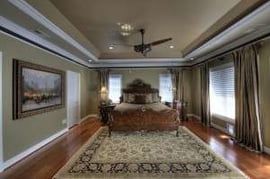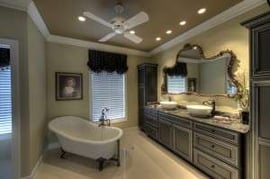 Well, Fancy that!
Jeannine Miller (jmilller@mossbuildinganddesign.com)
My whole home in Oakton,VA is beautifully decorated and perfectly tidy at all times. At least that's what I hope you believe by just seeing the living room.
When someone shows up unexpectedly to drop something off or simply say "Hi" because they were in the neighborhood, I usher them directly into the living room and KEEP THEM THERE.
While I may know that one short walk away is a kitchen full of dirty dishes and a countertop laden with kids' school papers, my guests certainly don't need to know that. My kiddos have dubbed the living room "The Fancy Room," which I think is perfect -- all special rooms should have a title (think Oval Office, Lincoln Bedroom, etc).
While I never thought I'd be a hands-off-room type of person, once 3 "littles" came on the scene, I needed at least ONE space that was always pretty.
So what's your Fancy Room? Is it your bedroom, bathroom, home theater?
You can see some of the rooms in this post that Moss has created for our clients, now send me your photos and tell me about your fancy rooms!
The best ones will be posted on our facebook page.