If you're like us you love Better Homes & Gardens! It's easy to get excited about renovating your exterior after seeing these incredible exterior transformations from this BHG gallery.
Exterior Makeover: Home Edition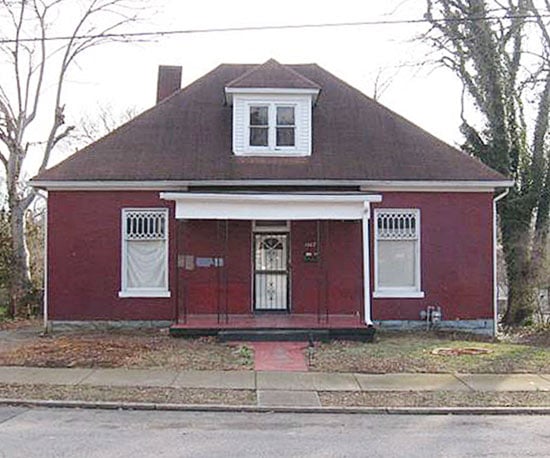 "A quirky facade with cottage charm had deteriorated over the years, leaving the home in shambles. Boarded up windows, a crumbling front stoop, and a barren yard signaled a cry for help."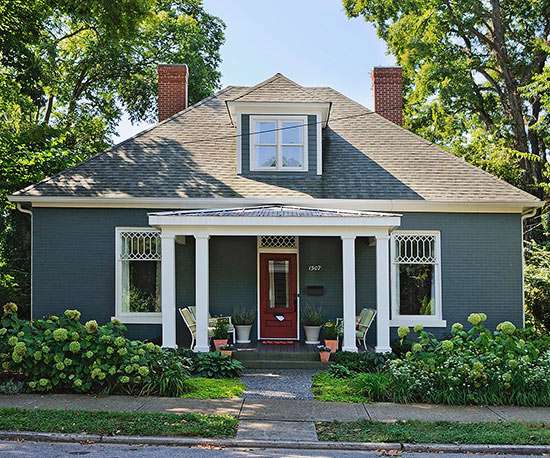 "Even with a new paint job, portico, and a few changes to the floor plan, the 1907 home looks virtually unaltered. New garden beds enhance the property's cottage charm and welcome guests to step in through the front door."
What we love: The fresh coat of paint and new red door makes this home look clean, polished and curb-beautiful!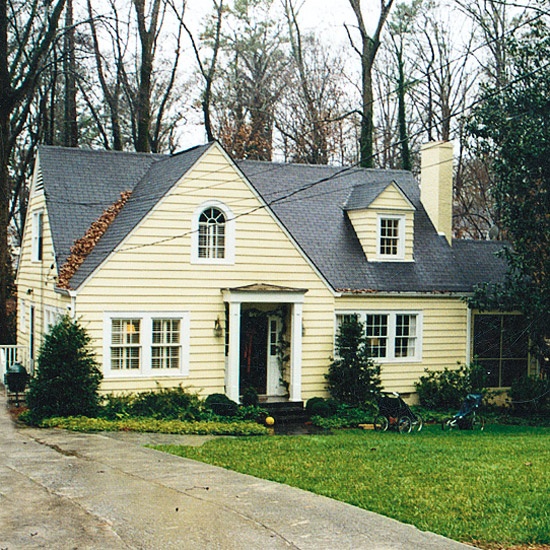 "Odd window configurations, plain clapboard siding, and a nondescript porch gave the front exterior of this 1920s cottage very little personality."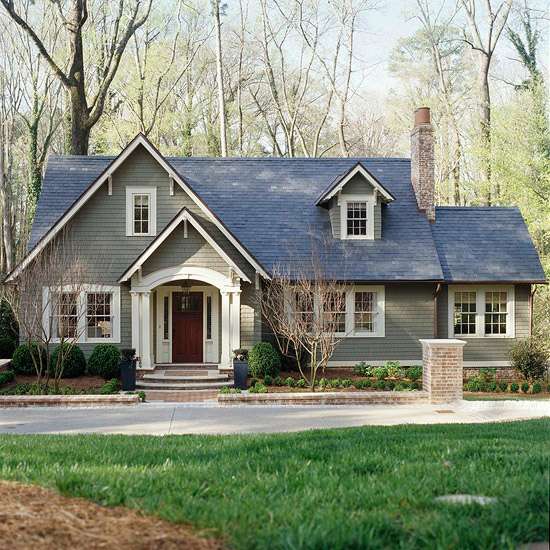 "A renovation that boasts strong Arts and Crafts design elements gives this home plenty of personality. A new pitched-roof portico echoes the roofline of the main gable and two striking pairs of square columns support the portico's pleasing arch. A custom mahogany door and leaded-glass sidelights draw the eye in."
What we love: While the shape of the home stays almost exactly the same, the updated siding and improved entryway make this cottage stand out.
"The wooded lot, solid foundation, and full basement attracted the homeowners to this ordinary 1950s three-bedroom brick ranch, and they were willing to put the work into a home exterior worth noticing."
"An upper-level addition creates more living space and a spectacular new face. Architectural elements, including two gables and a shed dormer, add visual interest to the front exterior. The shed dormer breaks up the roofline and fills the home with natural sunlight. The home's brick, originally a patchwork of colors, is painted historical gray to match the shingles on the facade of the new upper floor, and white trim draws attention to the handsome divided windows."
What we Love: The upper-level addition's visual interest and bright new windows!
Have these exterior renovations inspired you? Call us today about renovating your exterior and unleash the potential that your home has!
Give us a Call: 703.961.7707
Send us an email: Sales@MossBuildingandDesign.com
Get Inspired: Portfolio