Halloween Decorating for your Home
Halloween is a time for your kids to dress up as their favorite cartoon characters or to pose for family pictures that will make for future embarrassment (the ultimate goal for any parent). It is also the time for school Halloween parties and home decorations.
Whether you are looking for some hassle-free costumes or ideas for your party decorations, Moss' Pinterest board may give you some ideas and we have listed a few here.
Home Decoration Ideas
A popular DIY idea any time of the year is reusing wine bottles. Give your bottles some Halloween spook: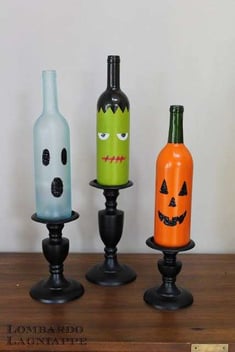 Halloween Activities for Children
If you need a fun activity for a children's Halloween party, have you ever heard of pumpkin bowling? It is definitely an innovative take on a classic game with added holiday fun.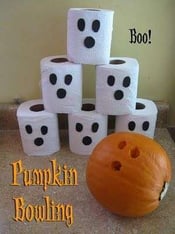 Pumpkin Decorating
Of course, Halloween would not be complete without pumpkin decorations. Whether you like to try new pumpkin techniques or you have a limited time for decorating—here's some great ideas.
This pumpkin caterpillar takes minimal time but packs an adorable punch.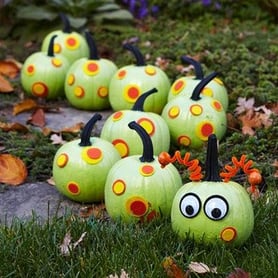 Another idea uses white pumpkins and decoupage. These white pumpkins (seen below) are for someone who wants a step up from the regular orange pumpkin color scheme. White pumpkins can be a classic tabletop decoration. Also this leaf pattern will extend your pumpkin well into the month of November.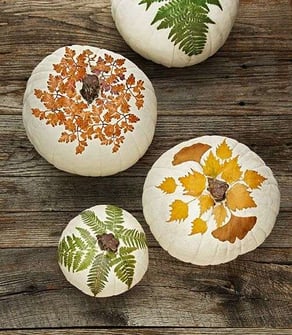 DIY Halloween Projects
And, of course, don't forget about the creepy fun of Halloween. The project below involves drying apples in order to create the look of shrunken heads. This idea would be perfect for an adult party and a good way to get rid of a few apples you may have lying around.
Moss hopes everyone has a safe and fun Halloween and autumn season! Also go to our Pinterest page to get more Halloween ideas!

Photo Credit: http://lombardolagniappe.blogspot.com/2012/10/diy-halloween-wine-bottles-and-giveaway.html http://www.bedifferentactnormal.com/2010/10/halloween-party-games.html Better Homes & Gardens http://www.decoratingyoursmallspace.com/wp-content/uploads/2013/09/decoupaged-pumpkins-1013-xln.jpg http://www.pinterest.com/pin/200269514655097522/