By: JMiller@MossBuildingandDesign.com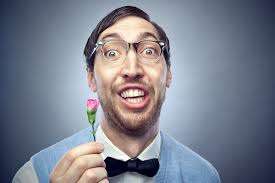 I was listening to a Debbie Millman interview recently and, as always, she gave me something to ponder. In coaching her design students on how to land their first job, she asks them to think about how they want to be perceived. She has students write down what first impression they think they give and then write down what first impression they want to give. At first, these two may seem to be at odds, but once you realize you are the one who gets to determine how you project, you can pull from your strengths and always present as you on your best day. Since spring is all about renewal, I think this is the perfect exercise for this time of year.
This concept can be applied to our homes as well. Our homes say so much about us -- it's a first impression of our entire family. Many people will only ever see the exterior of our home. What does your home say about you? Is it what you want to project or do you have some work to do?
Make a list of all the things you would like to tweak and chip away at it a little at a time. Small changes you can make yourself can have big effects. Painting your front door is a great place to start. I just painted the front door of my all-white farmhouse a bright cherry red. That small pop of color makes a huge impact and all it took was a sanding sponge and a quart of paint. While you've got the paint out, slap some on your mailbox – the freshness will tickle you. You may not have time to mulch your whole yard, but a couple bags around the front shrubbery will certainly add curb appeal. You get the idea.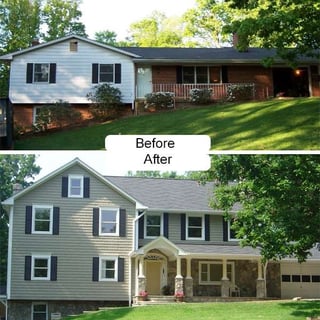 If you really want to shake things up, go for it like these MOSS customers did. They not only changed the way their homes look, they changed the way they live. Give us a call and we can help you make the impression you've always wanted.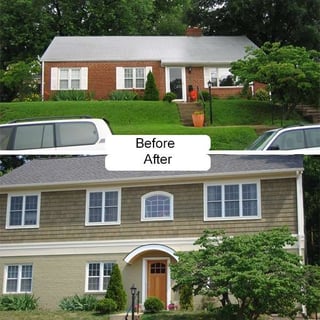 And now a word from my sponsor: If you're in the market for some home remodeling, call the experts at Moss Building & Design. We will consult with you and help you explore the many possibilities for updating your home. Call 703-961-7707 to schedule an appointment for a free estimate.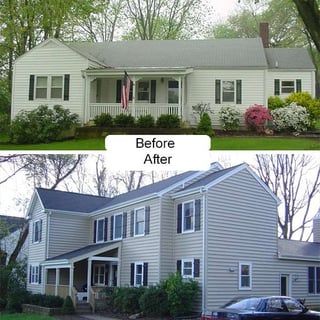 In addition to blogging about all things home and family-related, Jeannine Miller is a member of Moss Building & Design's Community Relations team.