From midnight tonight through 6am on Saturday morning, Northern Virginia is under a high wind warning with possible winds up to 60 MPH. Wind gusts this strong are likely to cause power outages and possible damage to your home. It's important that you take proper precaution during this high wind warning, for both you and your home.
Safety tips during the high wind warning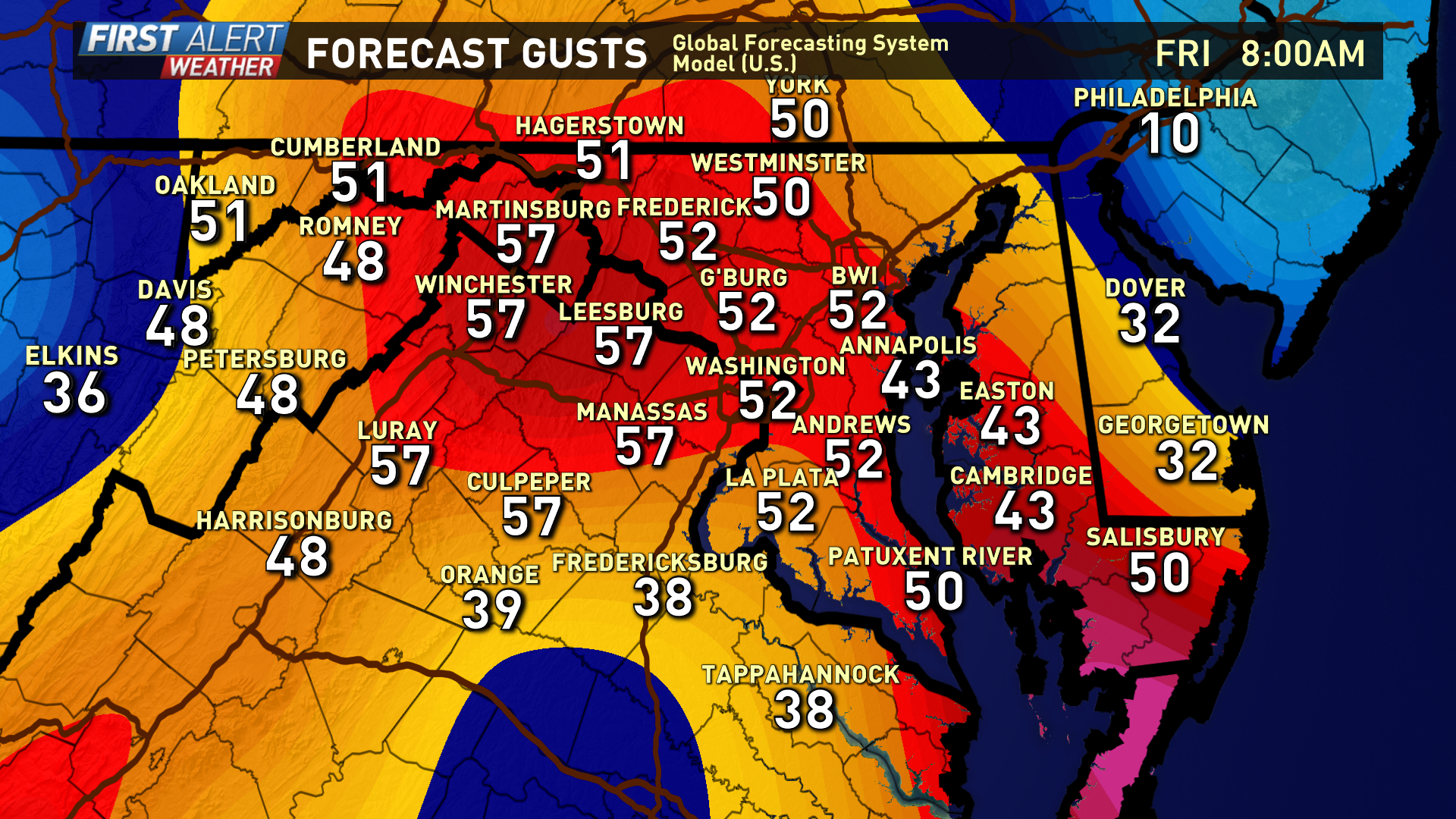 Stay in-doors. High winds could cause debris to be flying around outside. Don't risk it, stay safe.

Tie down any outdoor furniture or other items that could be a hazard. You want to minimize any possible opporunities for injury or damage to your home. Secure any outdoor items that could be blown away during the high winds.

Power outage is very likely. Stock up on batteries for flashlights now.

Make sure you have enough extension cords to run from the generator to any appliances you'll need.

Have a first-aid kit in the house fully stocked along with any medications or medical items your family may need.

If there are trees near your home consider sleeping in the basement as a safety precaution.

Make sure your phones are fully charged. If you have additional battery powered phone charges, make sure they are charged and ready to use.

Stay away from downed powerlines.

If you have a portable generator, make sure it's fueled and know how to connect and use it safely.
Contact us if any damage to your home occurs
Please don't hesitate to call us if your home receives any damage from the high winds. Damage to your roof or siding is common with wind gusts this high- and we are here to help you! Contact us at 703-961-7707. Stay safe Northern Virginia!