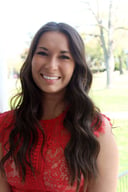 By: Marketing Coordinator, Leora Kahn (LKahn@MossBuildingandDesign.com)
Home Remodeling in Vienna, VA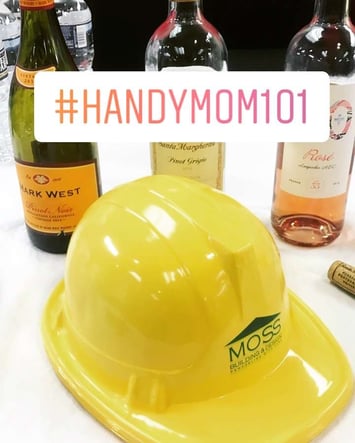 Vienna Moms Inc. invited our community relations team to present Design It, our newest addition in the HandyMOM101 workshop series, at one of their meetings on Wednesday, May 23rd. The women were very interested, asked lots of great questions, and safe to say, we all learned alot! Here are some of my favorite takeaways...
How to Begin Designing Your Home Remodel
The night began with a short presentation on the best way to begin your design process, through Houzz and Pinterest. We at MOSS love these platforms because it allows inspiration to grow with so many opportunities for engagement between consumers and remodelers. The Vienna Moms knew all about Pinterest and had some very good, thought provoking questions on Houzz!
Kitchen and Bathroom Trends in Northern Virginia
Following our getting started presentation, our Senior Sales Consultant, Lisa Ladson, and Project Designer, Molly Holland showed the ladies some recent MOSS kitchens and baths. This is where the real fun began! Lisa and Molly showed several photos of recently completed MOSS projects when explaining what homeowners are looking for nowadays.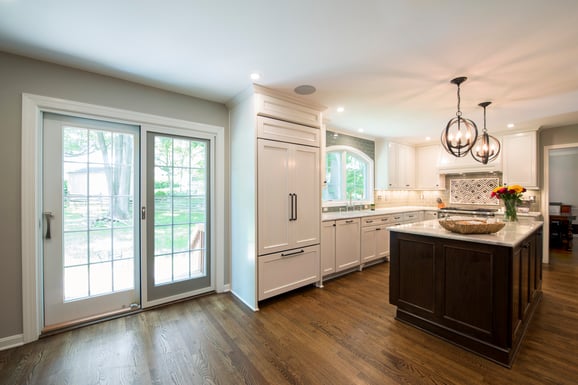 Interior Color Trends
A woman in the audience asked, "What are some easy colors to work with when designing your home interior?" The overwhelming response; neutral colors. Lisa and Molly mentioned classic neutral colors, beige and white creams, and a combination of greys and whites. If you want more cool colors, go for a grey with a, "dollop of blue." If you want to spice things up, consider a kitchen with neutral colors and a pop of color, for example, on the oven hood.
White Kitchens Are Timeless
A common theme throughout the night was, "white is timeless." From cabinetry, counter tops, funriture, and paint, the all white kitchen is always a safe and beautiful bet. For example, this MOSS kitchen remodel in Great Falls, VA has a very formal look. The farmhouse style sink is very popular matched with a marble looking top and natural stone. Fun fact, Granite is the most affordable counter top option now a days!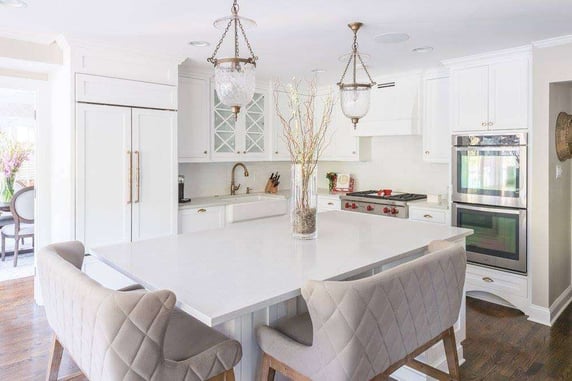 Lighting Trends
The current trend, is to keep your kitchen simple. If you have one or two large pieces of furniture in your kitchen, for example, a large oven hood, or huge refrigerator, you'll want to keep everything else simple and pleasing to the eyes. This applies to lighting too. So if you have that one large oven hood, recessed lighting is your best option.
Powder Rooms Can Be Fun
Molly told us that the Powder Room is one of her favorite rooms of the house! It's small enough that it provides the perfect room for experimentation. She shared with us a quote she once heard, "The Powder room is the jewel box of the house." Molly is currently working on a powder room with an accent floor made up of concrete, hand painted graphic tiles that look almost as though they were fabric. We can't wait to see the final product! (More photos to come)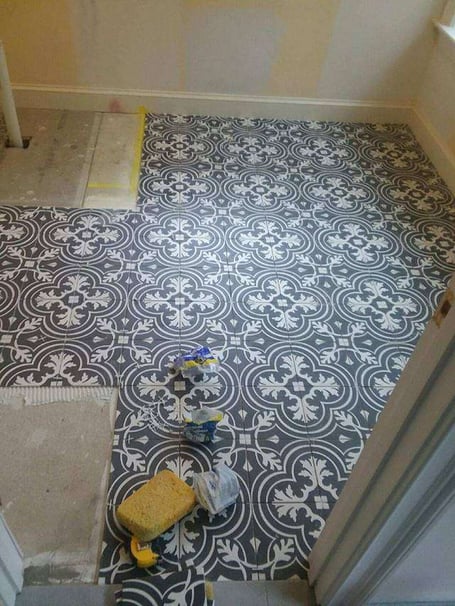 Home Re-Sale Value
Another common theme appearing throughout the night, was the fear of remodeling in hopes of selling one day in the near future. "Do I remodel to appeal to the masses, or to appeal to what my family and I prefer? What will sell better?" People are often afraid that if they remodel their home now, by the time they want to sell, the home will appear to look "dated." The truth is, that most people who are in the market for a new home, will appreciate a recent remodel. Why? Because the secret is that most homeowners are too lazy or afraid to do it themselves. Again, white is always timeless, and a safe bet if you are on the fence of when to sell.

Master Bath... Shower or Tub?
A great question we were asked was, "Can I get rid of my tub in the master bath?" Yes! Just make sure that you have at least one tub in your home for when you want to sell, later down the road. Free standing tubs are a huge trend along with large, open, walk in showers, so it makes sense as to why people are leaning towards having both instead of an old school combination. And lastly, do not get rid of your children's bathroom double sink. This is highly saught after, even if you think your kids don't need it!

Design Your Home With Northern VA's Best Contractor
Do you have questions specific to your own home design? The professionals at MOSS are here to help. If you have general questions, or would like a free estimate, call MOSS at 703.961.7707 or email Sales@MossBuildingandDesign.com.