Halloween is already almost here, and that means Thanksgiving and the holidays are fast approaching! Here is a definitive list of the top 5 kitchen appliances you must have this holiday season!
1. Paneled Refrigerator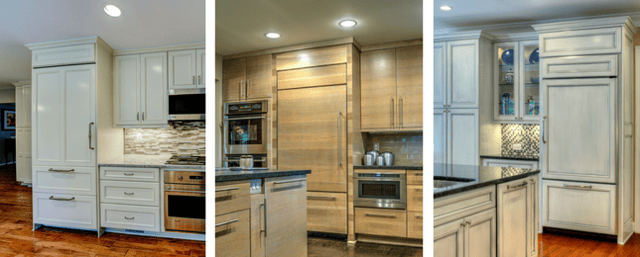 What's better looking than a refrigerator that blends in with your kitchen? The paneled fridge trend is here to stay, giving your kitchen a cleaner, more contemporary look! Pictured left to right: kitchen remodel in Herndon, kitchen remodel in Ashburn and kitchen remodel in Herndon.
2. Double Oven or Double Cooktop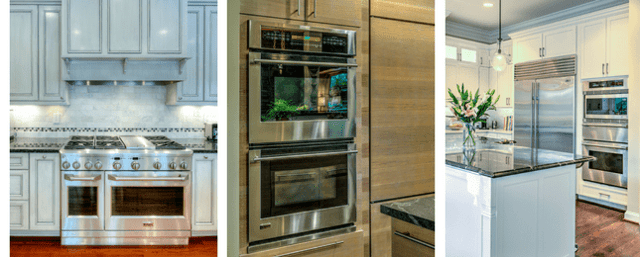 It's not news to hear that a double oven and extended cooktop will save you tons of time in the kitchen this holiday season! Pictured left to right: kitchen remodel in Oakton, kitchen remodel in Ashburn, kitchen remodel in McLean.
3. Touch Faucet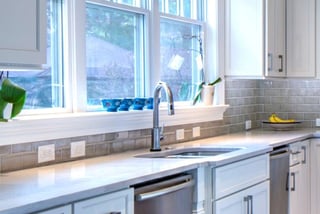 Cooking can be such a mess on a regular day, imagine being able to turn on the faucet with just the tap of an elbow! This faucet from our McLean home remodel will save so much cleaning time.
4. Pot Filler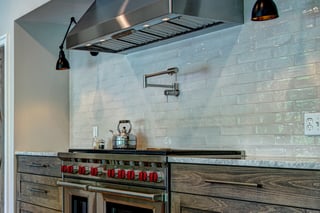 The pot filler featured in this kitchen remodel in Reston is convenient for filling your pots with water without carrying them to the sink and back! The pot filler is a must-have for any active kitchen.
5. Wine Fridge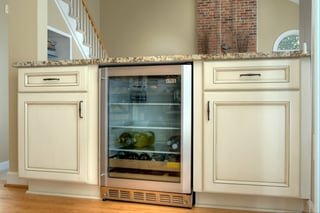 What kitchen is complete without a fridge designated just for wine? The wine fridge in this Herndon kitchen remodel is definitely the one thing you didn't know you couldn't live without- until now!
We look forward to being your one stop shop for all your home improvement needs. If you are looking to update your kitchen this holiday season, the professionals at MOSS are here to help. If you have general questions, call MOSS at 703.961.7707 or email Sales@MossBuildingandDesign.com.