Northern Virginia Goes Back To School
In honor of all of the kiddos returning to school this fall (and even a little bit earlier this year) we are giving away a few handymen to complete your honey-do lists for free! Yes, free! The beginning of the school year is hectic and we want to help ease that pain. Head over to our Facebook page each Monday to learn more about the weekly contest. More details to come, you won't want to miss this!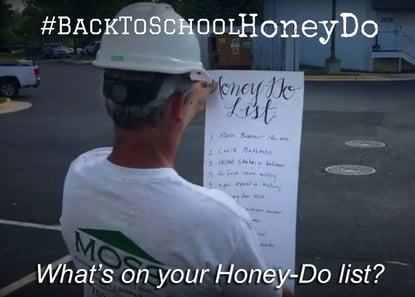 Free Handyman to Complete Your Honey-Do Lists
Imagine you have a free handyman for an entire day... What would you have him do around your home? Tell us, we want to know! Tell us all about your never ending honey-do lists, and how much a free handyman would mean to you. Maybe you'll be a lucky winner! Don't forget to check into our Facebook page each Monday in August to learn more about that week's contest. Happy back to school season!
Home Improvements Northern VA
We look forward to continuing to be your one stop shop for all your home improvement needs. If you are thinking of a home remodel, the professionals at MOSS are here to help. If you have general questions, call MOSS at 703.961.7707 or email Sales@MossBuildingandDesign.com.