It's that time of year again! People have been buzzing the last couple of weeks with predictions about the 2018 Color of the Year and now it's offically here.
Introducing Benjamin Moore's 2018 Color of the Year: Caliente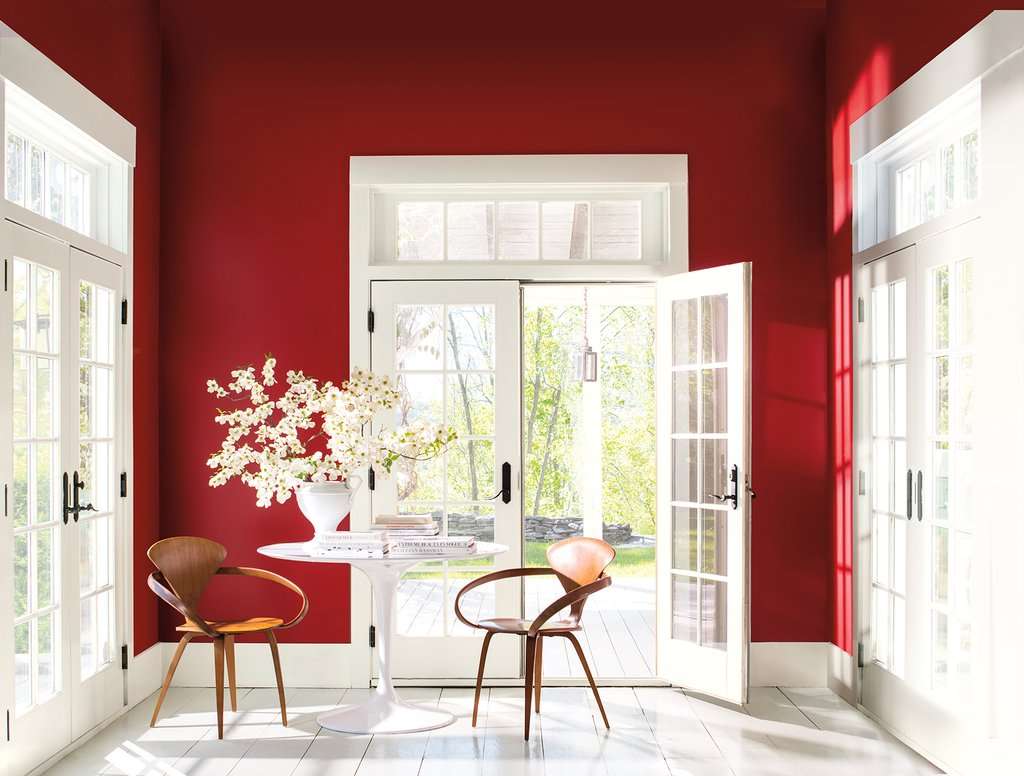 Image from Benjamin Moore
This color is hot! No, really, the direct translation of caliente is hot. This fire engine red is giving everyone something to talk about! The bold color can be used in many rooms of your home.
I personally can see this color being used for the following:
An accent wall in a sunroom or a place in your home with a lot of natrual sunlight (similar to the picture above).

As a front door color. This could really make the front of your house pop.

Decorative accents around your home. This color is pretty powerful, so it may be too much for some people. Decorative pieces in Caliente may be the perfect pop of color in your home.
What do you think? Will you be using Benjamin Moore's 2018 Color of the Year in your home?
Similar Colors Used in Remodels Around Northern VA
Before Benjamin Moore announced Caliente as the 2018 color of the year, these homeowners were already using a similar color in their home.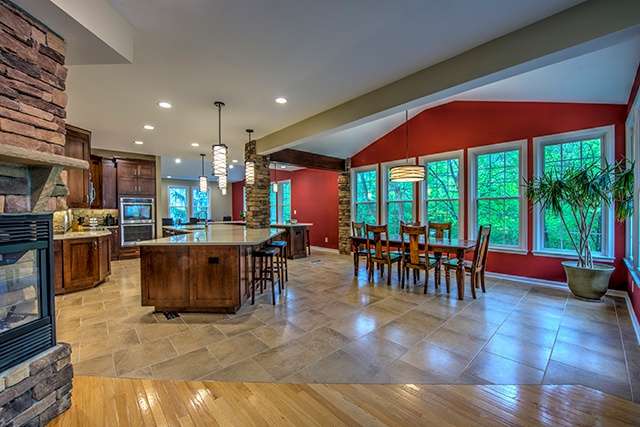 The bold accent wall adds the perfect pop of color to this remodel in Centreville, VA.
This next remodel in Arlington, VA used a similar reddish hue on several decorative pieces around their home.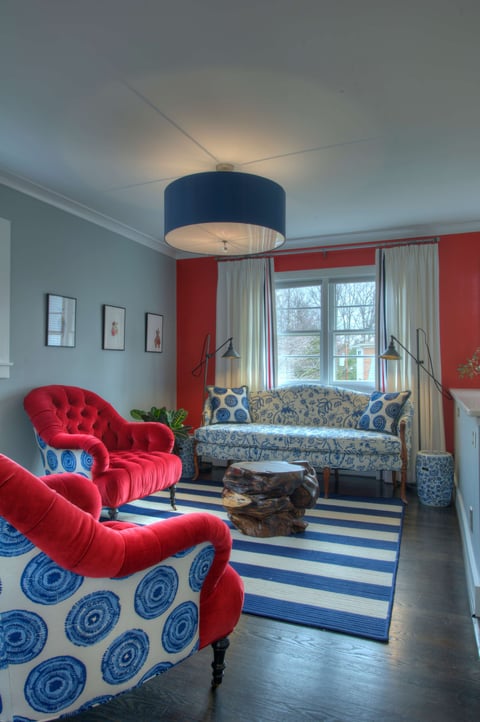 That same red hue can be seen throughout that renovation in Arlington, VA. They used it on the basement door and as an accent piece with the light fixture (see below).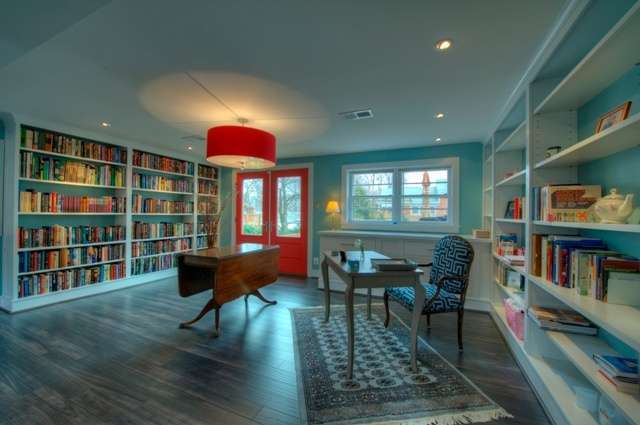 The Best Remodeler in Northern VA
Do you love Caliente? How would you use it in your home? If you're curious about where to start or how to start planning your new remodel give us a call (703.961.7707) or email us at Sales@MossBuildingandDesign.com. and we'll be happy to get you started down the right path.