Let's take a look back

By – Jeannine Miller (JMiller@MossBuildingandDesign.com)
It is hard to believe, but 2014 has come to a close. Following my doctor's orders (Seuss), I'm not going to cry because it's over, I'm going to smile because it happened. The Moss Community Relations Team has been busy doing lots of fun things in the community in 2014. Perhaps you've seen us as we…
Sponsored 38 fundraisers, 1 lacrosse team, 1 swim team, 4 Little League baseball teams and 2 soccer clubs
Made our second TV appearance
Re-roofed another pair of little league dugouts
Were guests on 2 radio programs
Took treat baskets to 6 fire stations
Attended 3 Home Shows
Were published in Posh Seven Magazine
Hosted our first Girls Night Out / Public HandyMOM 101 workshop
Held 13 HandyMOM 101 workshops for Northern Virginia women
Held 9 HandyGirl 101 workshops for local young ladies
Placed wreaths on the graves of American Soldiers
Our sincerest thanks go out to all of the wonderful people and organizations we had the privilege to work with over the past year.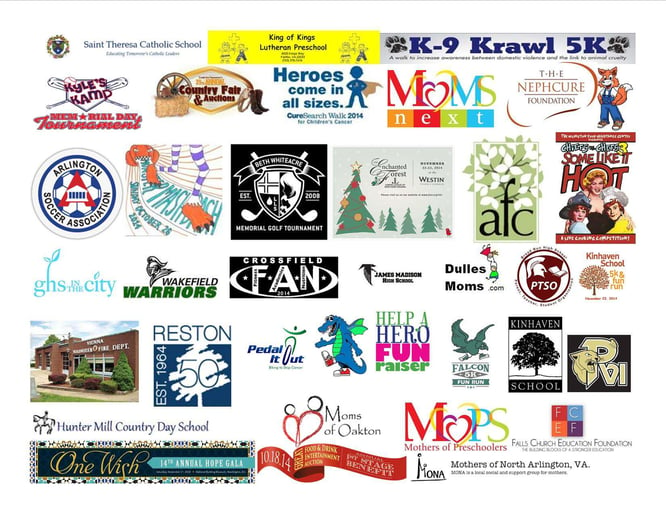 Wishing you all a happy, healthy and prosperous 2015!
And now a word from my sponsor:
If you're in the market for some home remodeling, call the experts at Moss Building & Design. We will consult with you and help you explore the many possibilities for updating your home. Call 703-961-7707 to schedule an appointment for a free estimate.
In addition to blogging about all things home and family-related, Jeannine Miller manages Moss Building & Design's Community Relations Department, which includes the popular HandyMOM 101 and HandyGirl 101 workshop programs.