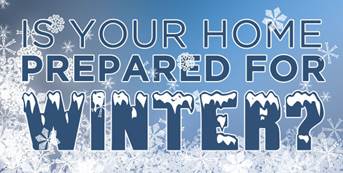 By – Jenn Zschunke (JZschunke@MossBuildingandDesign.com)
Do you know how many different ways that heat loss can occur in your home during the winter? Check out this graphic: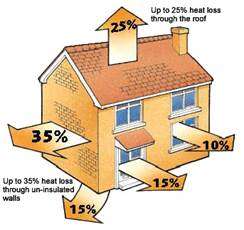 This graphic illustrates the many ways you can be losing heat from your home. During the winter, this becomes something you will notice more than the summer months. But Moss Home Services can show you how best to save on your next heating bill.
Home Maintenance Tips
Turn Down Your Thermostat
Probably the quickest way to save on your heating bill, turning down your thermostat to below 70 degrees and adjusting it to be even lower while you're out of the home for long stretches of time, or asleep, can save you up to 10% on your next bill. Most thermostats have programs where you can set them to automatically adjust to your schedule.
Leaks can occur at windows, doors, and roofs, as well as other places (see graphic below). Add weather stripping or caulk around your doors and windows, or, if you have the budget, replace your windows if they are older and not as weather-proof (or, install storm windows over single-pane windows). Make sure to check your attic as well for any leaks around your roof (this is also a good thing to do to prevent water leaking).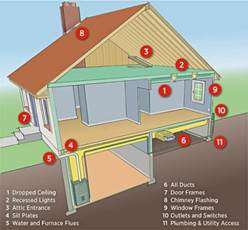 Insulation when installed properly, helps to keep the heat warmer longer inside your home. Having a professional like MOSS inspect your insulation is a good idea if you think your home is losing heat too quickly.
Make sure your fireplace flue is closed when not in use and make sure that the fireplace has been cleaned and maintained. Avoid using your fireplace and home heating system at the same time!
Maintain Your Heating System
You should have a professional check your heating and cooling system twice a year, during the more seasonal spring and fall months, to make sure it is functioning well. On your own, you can regularly replace your heating system's filter – this is easily done and inexpensive. A clean filter will work much more efficiently than a dirty one!
Handyman Services in Northern VA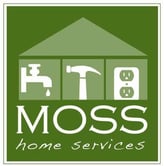 If you have concerns regarding your home during these colder months, call us at 703-961-7707 for a free estimate or to talk through any concerns you may have. Stay warm!
Jenn Zschunke is a part of the Community Relations department. She plans HandyMom 101 workshop programs for Moss and coordinates philanthropic activities in her local community.
Photo Credit:
www.lakewoodhills.org
www.donkoppincontracting.ca
www.energy.gov