Cabinet, Tile, and Other Remodeling Selections

By- Madeline Pillow (MPillow@MossBuildingandDesign,com)
There are a lot of choices to be made during a remodel. Whether it's tile for your bathroom or cabinets for your kitchen remodel, you want a look that is cohesive and fits your family's style.
At MOSS, we try to make this process as easy as possible. During the selection process, your Customer Care Manager will help you make these selections. They will even go with you to different vendors to help make sure your design is cohesive.
Below are some common questions you may have when considering the selection process answered by one of our Customer Care Managers, Kristen Corbett.
Home Remodeling Questions
---
Q: What is a way for clients to get ideas for their remodel?
A: They can take a look at the portfolios on our website. We have portfolios for our additions, kitchens, bathrooms, and basements. This is a helpful way to see projects that may match their home layout or they may see selections they would like to incorporate.
Houzz is also a great resource available. Clients can view our projects and gather together selections and designs that they are interested in. They can also ask us questions about selections for different projects.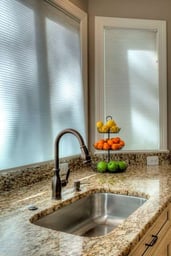 Q: How do you suggest that clients choose their selections?
A: I base the selections on two parts: time frame and options (color choices).
If cabinets are required, we start there. Clients have a 4-6 week lead time (time necessary to receive your selections for installation), so for cabinets in this example, we would need to get that decision in order as soon as possible.
Once we have the cabinetry ordered, we have plenty of time to select the remaining items. The next item would be the plumbing fixtures since that is what our field technicians will need first. From there, I move on to countertops and tile.
There are a lot more tile options than countertops, so I like to find them a top that they like and know that we have plenty of options with the tile. I do paint last and usually wait until the tile has been delivered so that we can see how it looks in the space.
Q: How should clients decide on their selections if they are struggling to make a choice or are unsure?
A: We do offer take-home samples for most cabinets, tile, and countertops which allows you to take the samples home and view it in the space. This also allows you time to view the selection in different lighting.
We also offer MOSS Online, our project management tool, which will house all the items that you have selected. This is great especially if you are at home and would like to pull up your selections for your sole viewing or to show friends and family.
If you are doing a kitchen remodel, we feature 3-D renderings for your project which lend great perspective and allow you to really visualize how the finished product will look.
---
Remodeling Ideas in Northern VA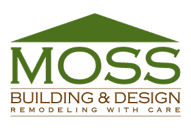 At MOSS, your Customer Care Manager can help you make decisions by giving you their expertise on the quality and durability of materials, but also an opinion from an aesthetic perspective. Ultimately, the design that Moss helps create is your vision.
Remodeling is personal business because it takes place in your home and sets the background for all those warm, family moments. No matter what questions you may have or ideas for your home remodeling, contact the experts at MOSS to collaborate with you to create something you will love to make your home the perfect place for your family.
Get your home improvements started today! Call us at 703-961-7707 for a free consultation.