Home Tips for the Fall Season
Every year, home maintenance for the fall season slowly sneaks up on us. Get ahead by preparing your home now, before it's dark outside by four o'clock and too cold for a t-shirt. We took a look at the 10 Fall Home Maintenance Musts from this article and focused on five that will help prepare your home for the colder weather.
Check Your Home for Peeling Paint
Peeling paint is an indicator that the existing paint film can no longer protect the siding of the building. Save yourself from expensive future repairs by correcting peeling paint early on.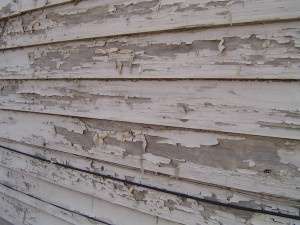 Clean the Gutters
Once the leaves have fallen, cleaning your gutters and downspouts is important to avoid ice dams. " If your gutters are clogged, the ice will back up into the eves and damage the framing and drywall," said MOSS expert Brian Swain.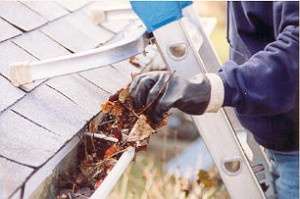 Caulk Windows & Door frames
"Caulking isn't glamorous, but it will save you in the long run from having to replace the entire door and window units," MOSS expert Matt Alspaugh said.
When inspecting the caulking on windows, the first place you should look is where the side jambs meet the sill. This area is the most vulnerable to damage. "If you notice any cracks in the caulk, you will want to fill them with a high quality, exterior caulk," said MOSS expert David Keys.
MOSS Tip: Want to learn how to caulk? Our HandyMom101 workshop, 'Caulk-It' teaches the ins and outs of caulking.


Inspect the Roof
Our MOSS experts recommend professional inspections to prevent leaks from snow and rain that could cause damage. However, MOSS expert David Keys says you can spot some things safely from the ground. "You can look for damaged or missing shingles, cracks in the flashing caulk and insecure gutters." Make sure your roof is in good condition, because it is easier to deal with repairs earlier on than after it's too late!
Prepare Your Deck for Winter
The deck might be an overlooked area for your preparations. Clean and cover your deck furniture, and store them in a protected area. Empty the soil from clay pots and planters to prevent the dirt from freezing and cracking them.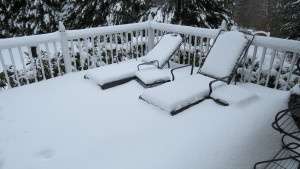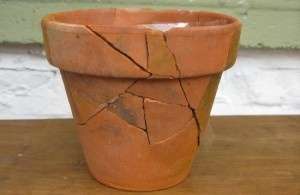 Northern Virginia Remodeling and Home Improvement
All of these Fall tips are beneficial, and prepare your home for the coming season. If you find you need more extensive work in any of these areas, MOSS can help whether it be handyman repairs, roofing, caulking, or other home repairs.
Photo credits:
http://www.energyvanguard.com/blog-building-science-HERS-BPI/bid/72412/Why-Did-Painters-Refuse-to-Paint-Insulated-Houses-in-the-1930s
http://littlerockguttercleaning.com/
http://www.oldhouseweb.com/how-to-advice/moisture-problems-window-surface.shtml
http://www.forestglenconstruction.com/homeowner-tip-fight-back-against-winter-home-damage-/
http://writingfeemail.com/2014/03/04/go-away-winter/
http://www.bobvila.com/articles/repurpose-broken-pots/