Easy ways to upgrade you kitchen cabinets
Looking to upgrade your kitchen cabinets? We have you covered!
There are several different ways you can upgrade your kitchen cabinets. This article from HGTV.com covers 12 different ways you can upgrade your cabinets, and we're going to dive a little deeper into five of them.
Update your cabinet knobs and pulls
One of the quickest ways to upgrade your cabinets is to upgrade your knobs and pulls. You can get several different color options from Restoration Hardware.
This kitchen remodel in Fairfax Station, VA has many different knobs that are mismatched. It is very unique in its style, it goes with the overall look of the kitchen.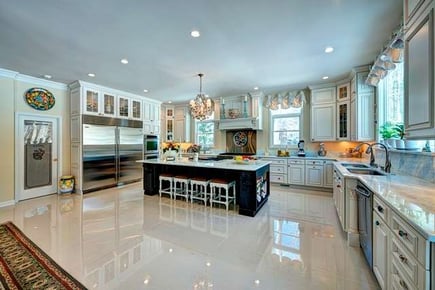 To achieve a sleek look you could also only include pulls, like this kitchen remodel in Leesburg, VA: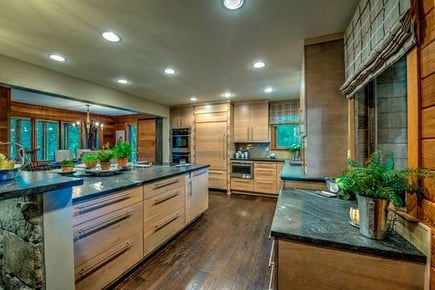 Add some task lighting under your kitchen cabinets
Task lighting, which can be installed under your kitchen cabinets, is practical, and it can also change the ambiance of your kitchen. Adding lighting underneath your cabinets will give the room a nice glow.
In addition to a full transformation, this kitchen remodel in Vienna, VA included underneath cabinet lighting.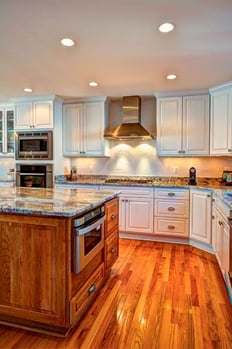 Add Glass Door Inserts to your Kitchen Cabinets
Refacing your cabinets can be a good alternative to replacing them altogether. There are plenty of options to choose from including clear glass, etched, fluted, colored or patterned glass. You can enhance this look with some interior cabinet lighting.
This remodel in Vienna, VA included glass door cabinets in various areas of the kitchen.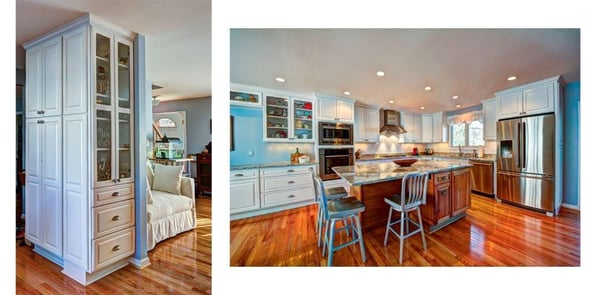 Add crown molding
Crown molding enhances any design, so it doesn't come as a surprise that it can enhance your kitchen cabinets as well. The HGTV article states, "If you have solid but unremarkable builder-grade cabinets, the simplest route to a high-end look is adding some height with crown molding."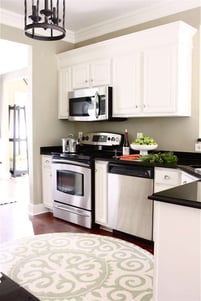 Painting your kitchen cabinets
Another simple way to update your kitchen cabinets is to paint them. Grey is a really popular color for kitchen cabinets right now! If you want to get creative you can paint the top cabinets and bottom cabinets different colors for a contrast.
Upgrading your kitchen
There are several ways to update your kitchen. While some homeowners completely change the floorplan of their existing kitchen, some love their current layout and choose to keep it but install new countertops, new cabinets, and new appliances. Sometimes you can even make smaller tweaks, like upgrading your cabinets to achieve a new look. Try the options listed above, and read the rest of the article at HGTV.com.
Photo credit: HGTV.com