Spring is officially here, and with it comes family gatherings and celebrations. This weekend many families will be celebrating Easter or basking in the beautiful sunny weather that has finally found Northern Virginia. Whether you will be hunting for Easter eggs with the kids this weekend or simply enjoying the start of the season, here are some ways to celebrate.
Room for Everyone
Homeowners tend to realize they are lacking space the most when their family is in town. While small, closed off spaces may bode well for egg hunts, they are lousy for family gatherings and events. Take this before and after of this kitchen remodel. The dark, cramped, separated dining space and kitchen transformed into an open, bright area perfect for gatherings.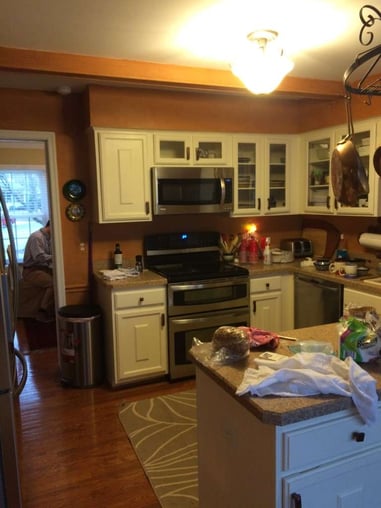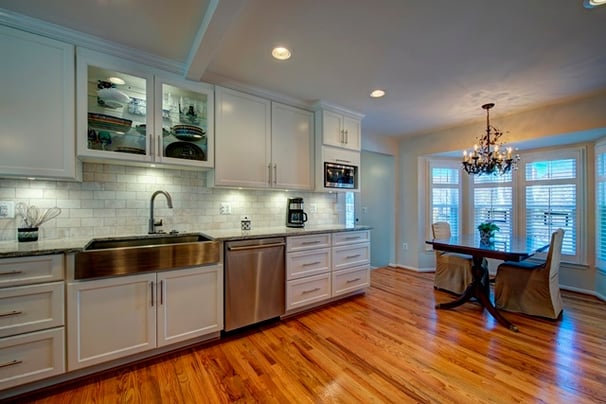 Even for the "I just wish I could fit a bigger table in my eating area" homeowners-- there is a solution! Small bump-outs can accommodate those large family-style tables and make a huge difference in how the space feels. Don't have a big family, or host family gatherings? Your kids will thank you for the increased surface area to do their homework!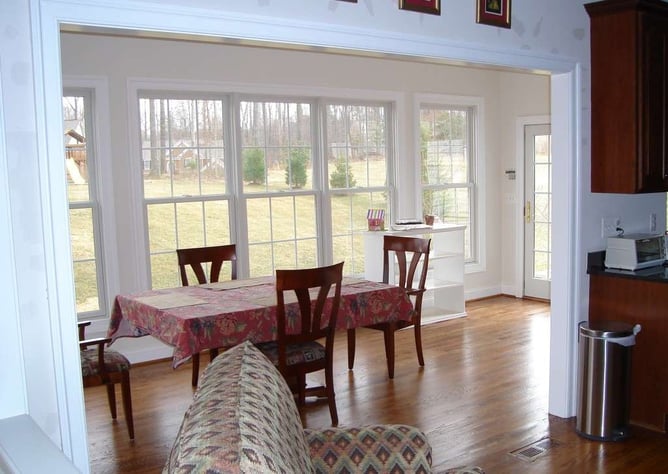 Happy Pinning!
Get inspired with these Spring Pinterest Ideas! So you're happy with your dining and kitchen space already-- spruce it up with these tips from our Spring Inspiration board on Pinterest! Whether it is DIY table settings for Easter, patio furniture ideas, or spring inspired wreaths, all the inspiration you need is in one place!

Things to Do this weekend

Visit the Cherry Blossoms in DC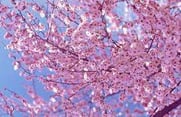 Find an Egg hunt in Northern Virginia via Modern Reston

Give us a Call: 703.961.7707
Send us an email: Sales@MossBuildingandDesign.com
Get Inspired: Portfolio