by Zaiba Hasan (ZHasan@MossBuildingandDesign.com)
The days are getting longer, the birds are singing, the trees are budding with sprinkles of pink, white, and green. The sweet smell of Spring is officially in the air and in the Hasan House (a.k.a "Hasan Hotel" where I fill the many roles of Maid Service, Chef, Chauffeur, and Concierge, but I digress) Spring means three things; spring break (yay), spring training (Go Nats!), and spring cleaning, with spring cleaning being the most necessary of them all.
Spring Cleaning Checklist
After a long winter with closed windows, sick children, and way too many snow days to count; our poor home needs a good scrubbing from the tippy top of the windows to the baseboards. Like with all things that I tend to procrastinate on; the only way I have found to stop from being completely and utterly overwhelmed is to develop a master list of cleaning tasks for spring that need to be done. Here is my go-to Spring Cleaning Checklist! I gather up my supplies, put on my purple rubber gloves, and get down to business.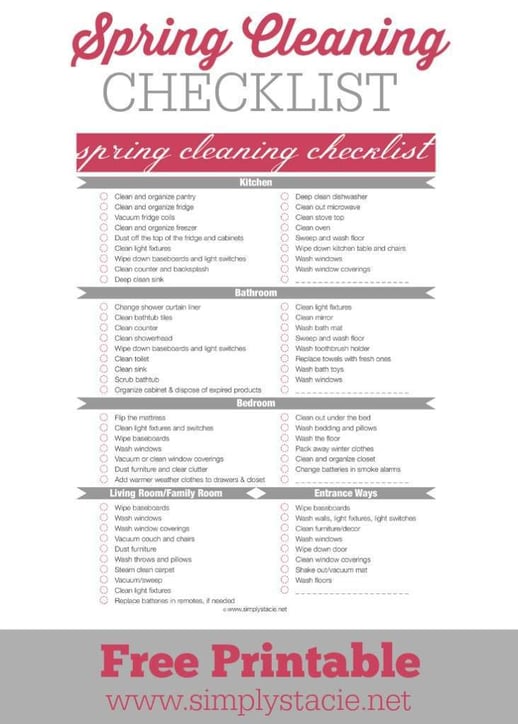 Natural Cleaning Ideas
Seeing as I have a wide age range of children (my oldest being twelve and my youngest being three), I still have kids who sadly eat off the floor... that darn twelve year old. So using natural cleaning supplies or making my own cleaning supplies is the only real option I have. I have found over the years that there's nothing that baking soda, lemon juice, and a little elbow grease can't get out. I have even made my own DIY carpet cleaning solution with ingredients that I had readily available and can safely go into any carpet cleaning rental.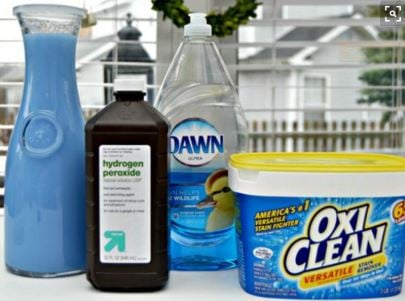 Decluttering Tricks
I work my way down the cleaning check-list room by room, usually taking a few moments in each to declutter along the way. I gather three huge boxes (thank you Amazon Prime) and have a "toss-it", "donate-it", and "store-it" box. Then, I methodically toss unused items into one of the three boxes. There have been many a time in the past (especially with my laundry room and mud room) where even decluttering doesn't solve the problem. That's when I start fantasizing about building and expanding my two most used rooms in the house. Maybe something like these…ahhhh.
Laundry room renovation in Chantilly, VA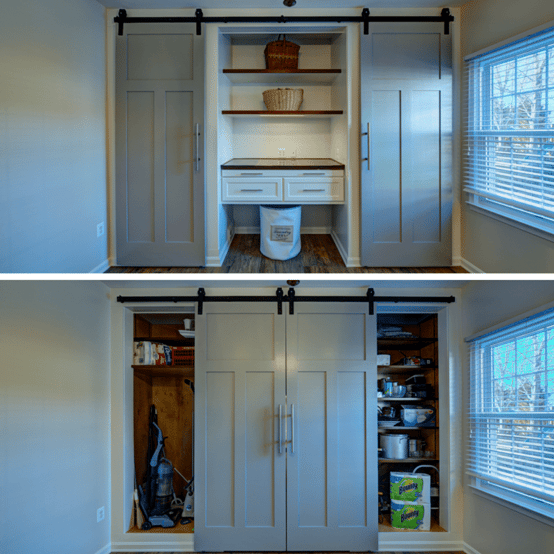 Mudroom remodel in Fairfax, VA | Another Eye Design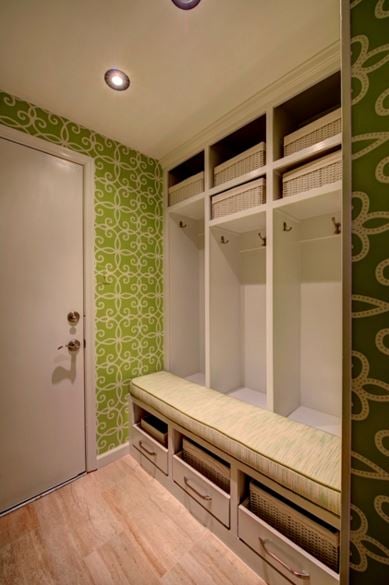 Once I have placed my last check mark on my cleaning checklist, packed up my last box, put away my homemade cleaning supplies; I step back and look at my sparkling clean home. I breathe in deeply and get to enjoy it for all of 10 minutes before the kids come home! Nonetheless there is something special about spring-time and new beginnings that have us all looking optimistically in the future. I think that it's kind of fitting that I have started my new position in Community Relations with Moss Building and Design in the spring-time where I look forward expectantly to what the future may hold.
Until next time.
Z
Give us a Call: 703.961.7707
Send us an email: Sales@MossBuildingandDesign.com
Get Inspired: Portfolio