When customers are starting to think about a bathroom remodel, there are many concerns that may cross their mind considering the time, energy and investment a bathroom renovation can involve. From choosing bathroom vanities to cabinets and accessories, putting together the pieces of the puzzle can seem daunting if you don't have someone to guide you along the way.
For MOSS customers, planning their bathroom is much smoother with the help of our Customer Care Managers, who help homeowners through the selection and design process. With the help of Customer Care Manager Jodi Jameson, we will cover some of the most common concerns customers have when remodeling their bathrooms, and how to ease those concerns.
How do I keep my small bathroom from being too dark?
Jodi: Customers are concerned about small bathrooms being too dark.
Fear not, there are many easy ways to lighten up a smaller space. "One way to keep a small bathroom from being too dark is to add a recessed light over the shower. You can add additional lights over other specific elements like bathroom vanities or a toilet to keep the room bright in specific areas."
You could also use particular fixtures that allow for more light, like glass globes that will not soften or diffuse the light. Or, go for the whole shebang and add a window to the space-- even these small windows installed into the shower made a world of difference in how bright the room felt.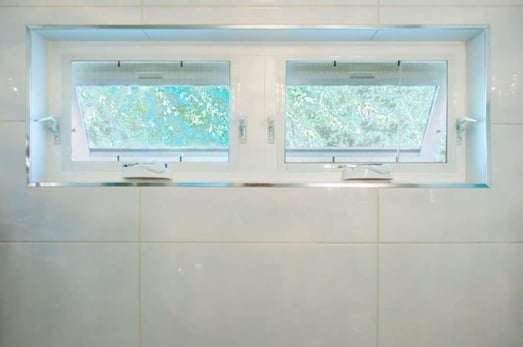 How should I choose my bathroom tile and vanities?
Jodi: Customers are concerned about how they should choose their bathroom tile and countertops.
"The thing to do is make sure the countertop and tile don't compete for attention. You want to pick the pop-- either a bold statement on the countertop and tone down the tile, or a calm top and wow tile." Keeping this in mind when choosing these two main components of a bathroom remodel will help guide you through the selection process.
This bathroom remodel in Fairfax Station, VA put the 'pop' on the floor with a marbled tile floor, and a solid black countertop.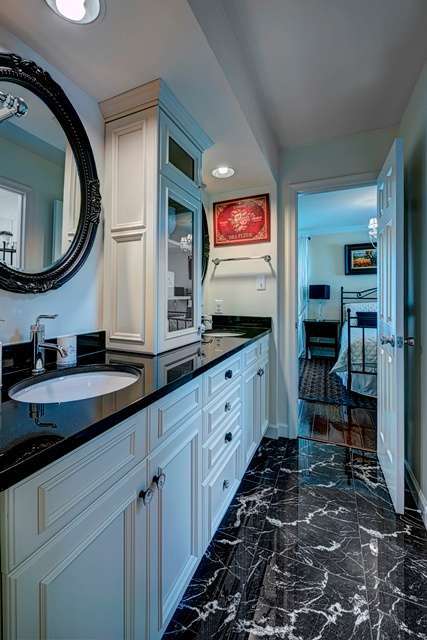 What kind of grout should I use in my bathroom remodel?
Jodi: Customers worry about how much grout to use and whether it will stain, mold or mildew like the old days.
"With today's Mapei and Tec Power Grout, that's not an issue. While it's considerably more expensive, the fact that it is stain, mold and mildew resistant makes it well worth it." A walk in shower like the shower in this McLean, VA bathroom remodel is a perfect place to use Power Grout.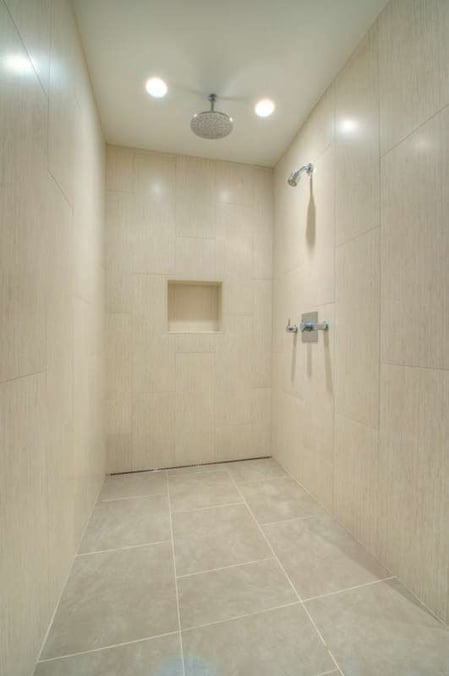 Bathroom Remodeling Ideas
Feeling better about tackling your bathroom renovation? Get more bathroom ideas and inspiration from these bathroom remodeling projects.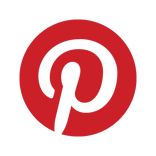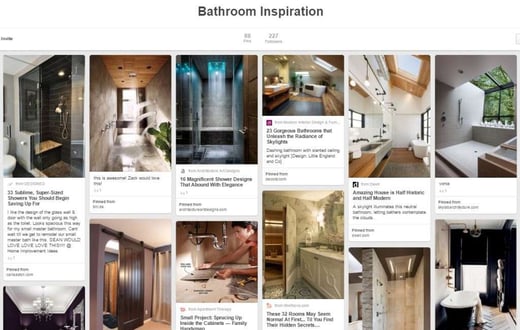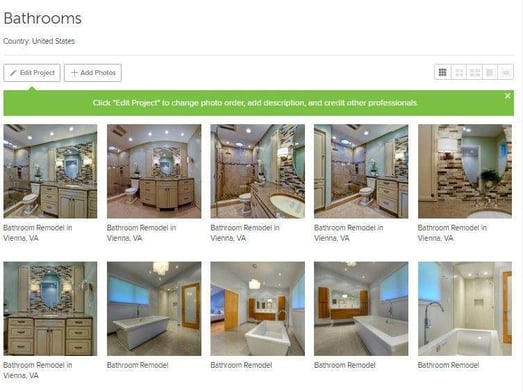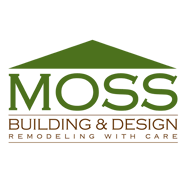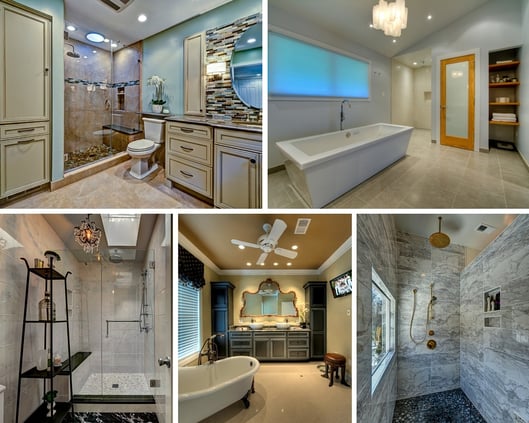 Give us a Call: 703.961.7707
Send us an email: Sales@MossBuildingandDesign.com
Get Inspired: Portfolio