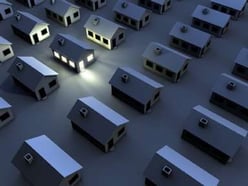 The Benefits of Installing a Backup Generator

By – Jenn Zschunke (jzschunke@mossbuildinganddesign.com)
Northern Virginia has seen its share of pretty intense weather over the past few years. The Derecho of 2012 comes to mind, as does the very cold weather we experienced this past winter. With the range of weather-related issues comes the real and continued risk of electricity loss. Having lived through the intense heat and excruciating cold, the strain on our families is intensified with the loss of power. Therefore, installing a home generator is something that many Northern Virginia families are considering. Northern Virginia home improvement company, Moss Home Services, is an expert installer of the highest quality generators and we highly recommend our clients consider them to keep their homes, and their families, as comfortable as possible.
What is a Backup Generator?
A backup generator can generate power to keep your home running even after the power goes out.Whether this is due to an outage from a weather event or caused by heavy rain, you want to make sure your sump pump has electricity to prevent your basement from flooding. As with most things, there are a variety of size options for backup generators, Moss Home Services installs generators up to 20 kilowatts.
What is the Cost of Installing a Generator?
Generators can range in cost, approximately, from $8000-$14,000.00, not including labor for the installation. Moss Home Services is an expert installer of the leading brand, Generac, and recommends it to our clients for its durability and high quality. You can find more information at Generac's website at http://www.generac.com/.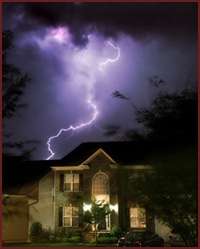 What are the Benefits?
An automatic whole home generator will kick on automatically in the event that the main power is shut off. It can keep your home comfortable until the main power comes back on. Installation does involve both an electrician and a plumber to hook it up. But the benefits, long-term, far outweigh the initial cost. 3.5 million Americans are without power on any given day – to have the knowledge of knowing your family will be comfortable during an outage is worth the expense up front. Some benefits of installing a backup generator include:
It keeps your AC running in the summer and your heat running in the winter so you'll be more comfortable during the hottest and coldest months, should you lose electricity.
A backup generator keeps your sump pump operating. During heavy rain basement flooding is common and if you lose power during the storms, your sump pump will not work and you're basement will be more likely to flood. A working sump pump = a dry basement.
If someone in your home is on life saving equipment that is powered by electricity a backup generator will ensure their safety.
Entertainment. When you lose electricity you lose the ability to watch tv, surf the internet, charge your phones, ipads, etc. and for many people that's a big deal, especially if you are without power for an extended period of time. Installing a backup generator will ensure some entertainment while the electricity is out.
Northern Virginia Home Improvements
Besides providing handyman services for your Northern Virginia home, our handymen are experienced in the installation of automatic whole home generators and other home services. Contact the experts at Moss Home Services at 703-961-7707 for a free estimate and to learn more about our services.
Jenn Zschunke is a part of the Community Relations department. She plans HandyMom 101 workshop programs for Moss and coordinates philanthropic activities in her local community.
Image courtesy of www.vertex-mechanical.com
Image courtesy of www.funny-pictures.picphotos.net