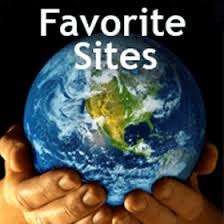 By – Jeannine Miller (jmiller@mossbuildinganddesign.com)
I am often asked who I follow and what I subscribe to online, so I thought I'd share a few of my favorites.
BLOGS & SITES
Young House Love. A young couple of DIYers renovate their entire home and share each step of the way. They are doing everything I am too lazy to would love to do.
IKEA Hackers. I don't even really like IKEA furniture (gasp!), but I love this website. IKEA hackers from all over the world contribute their ideas for modifying and repurposing IKEA stuff.
Brutalism. This funny and clever blog written by Northern VA Humorist Kathleen Canedo never disappoints. She finds the funny in everyday happenings and is completely relatable, sort of the Erma Bombeck or Jerry Seinfeld of today.
Moss Building & Design. (Of course I love this one!) Bloggers cover current trends in home remodeling.
PODCASTS
This American Life. Each episode has a theme and several stories about real people related to that theme.
Freakonomics Radio. Host Stephen Dubner and his co-author of the Freakonomics books, Steven Levitt, explore a myriad of quirky topics and provide insight from an economist's perspective. A recent favorite episode of mine is "What do King Solomon and David Lee Roth have in common?"
Here's The Thing. As much as I don't want to like Alec Baldwin, I do. Despite his blatant love of self, this show is a great listen. Alec interviews prominent New Yorkers who have found fame through movies, sports, television, theater, politics and more. Whether or not you are familiar with the guest, the episodes are always interesting. You'll have to reach into the archives though as there hasn't been a new episode in months.
Today I Found Out. Interesting, fact-based stories in ten minutes or less on everything from the cause of the great Chicago fire to how the states got their names to amazing animal facts. Just enough info to make you cocktail-party smart.
Today's Comedy. My go-to station on Pandora. Pretty funny stuff, mostly. Especially Jim Gaffigan – he kills me. If you've never heard his take on Disney, you're missing out. "How can I spend an enormous amount of money, be uncomfortable and listen to my children complain and whine? Disney!"
Share your online favorites and I'll send you a $50 gift card for Moss Home Services.
And now a word from my sponsor: If you're in the market for some home remodeling, call the experts at Moss Building & Design. We will consult with you and help you explore the many possibilities for updating your home. Call 703-961-7707 to schedule an appointment for a free estimate.
In addition to blogging about all things home and family-related, Jeannine Miller manages Moss Building & Design's Community Relations Department, which includes the popular HandyMOM 101 and HandyGirl 101 workshop programs.