Furniture for your Master Bedroom

By-Madeline Pillow (MPillow@MossBuildingandDesign.com)
The world of design is in a constant flux because of the arrival of new products and trends. With so many ideas, homeowners have the opportunity to really find their style and make their home feel like an extension of their personality.
These trends also allow us to break away from the norm and try something new.
If you are considering a new look in your master bedroom or another bedroom in your home, consider a floating bed.
There are several different ways that you create this look. A modern and simplistic look is achieved through the use of magnets which enables the bed to float.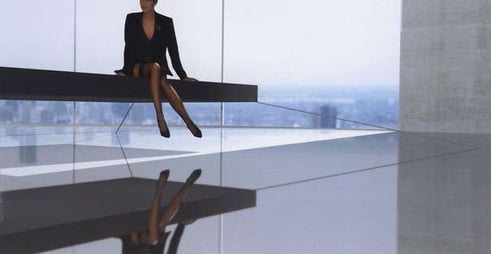 This look is sleek and would fit in more modern homes where clean lines are the eye-catching feature.
Finally, there is a DIY version which involves creating a platform that once the bed is in place and sheets are on, will give the impression that the bed is floating. See the frame below.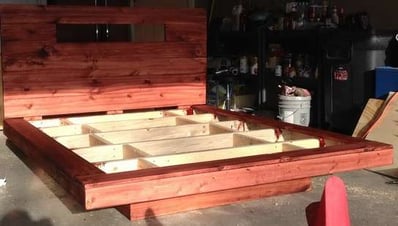 Let us know, is this is something you would try in your home design? Have you already tried it? Send us your DIY floating bed pictures and we'll send you a $50 gift certificate to Moss Home Services!
Remodeling Ideas with the Best Northern VA Remodeler
At MOSS, no project is too big or small. Our team will expertly answer any questions you may have concerning anything from additions, kitchens, bathrooms and basements to handyman services.
Get started with your plans by contacting us to set up a phone consultation with MOSS' Inside Guide or have one of our experts come to your home for a free in-home estimate at 703-961-7707.
Photo and Article Credit:
Modern Floating Bed: http://www.boredpanda.com/cool-and-unusual-bed-designs/
Fluttua Bed: Bed found on Houzz http://www.lago.it/en/products/fluttua-bed and http://www.houzz.com/photos/267032/Floating-away-scandinavian-bedroom-london
DIY Floating Bed tutorial directions and photo: http://removeandreplace.com/2013/12/12/build-diy-floating-bed-frame-led-lighting/